Sale!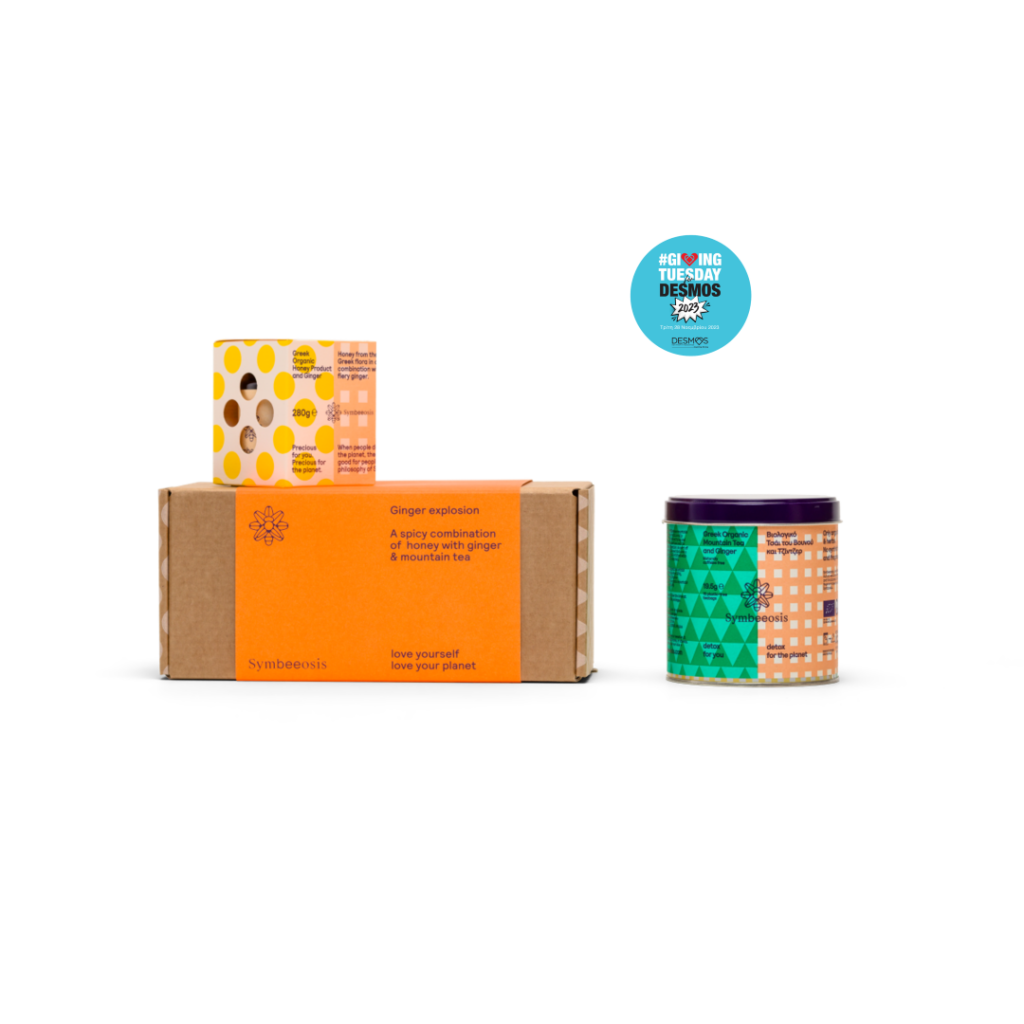 Content
Symbeeosis Organic Functional Honey with Ginger contains trace elements and phenolic components, while the addition of ginger extract enhances its antioxidant properties and helps keep the digestive system healthy.
Symbeeosis Organic Mountain Tea with Ginger is a delightful infusion with a spicy aroma and taste. It has antioxidant and detoxifying properties, while offering energy as well as significant benefits to the gastrointestinal system. It is naturally caffeine-free.
Good for the planet
PLA (polylactic acid)
Symbeeosis Pyramids for Tea & Herbs are biodegradable and made with PLA (polylactic acid), a fiber derived from corn starch. It biodegrades naturally in soil or water without emitting any pollutants, leaving a zero environmental footprint.
Tinplate
The packaging box is made from tinplate and contains no plastic. It is easy to reuse or recycle.

Hot beverage
Use just enough water to fill your cup. Take care of the environment and do not exceed 90 degrees. Immerse the pyramid in boiling water for 3-5 minutes, depending on how strong you want the taste. It is best to cover the cup to maximize the flavours and active ingredients of the drink. Then remove the pyramid and add Symbeeosis honey or another natural sweetener if desired.

Cold Drink
Prepare as for the hot drink with half the amount of water and top up with cold water or ice cubes.
Cold brew
Leave 3 pyramids in a 750ml jug of cold water in the fridge for 24 hours and enjoy all the flavours in this unique way of brewing.
Enjoy your drink hot or cold and enjoy wellness in the most natural and healthy way.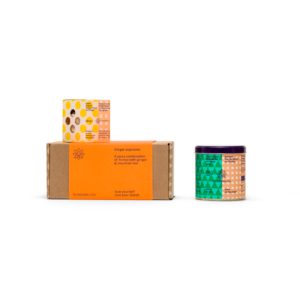 Ginger Explosion
256g
A special gift combination that includes Organic Functional Honey with Ginger and Organic Mountain Tea with Ginger. It provides energy and helps the proper functioning of the gastrointestinal tract.