Cultivation and beekeeping practices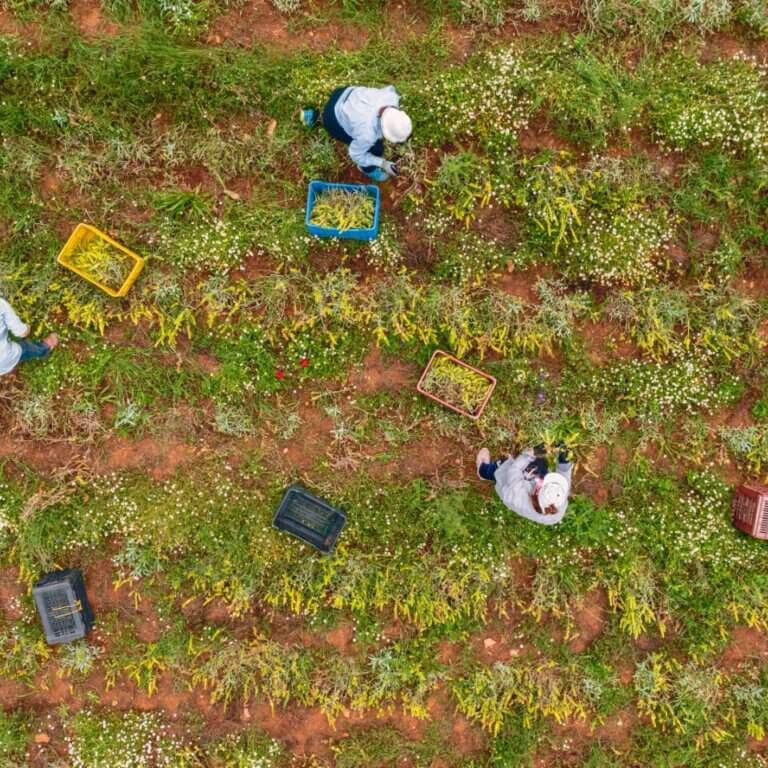 Mountain tee harvest at Mt. Olympus
Our herbs and honey are obtained exclusively from organic crops and organic beekeeping activities, respectively.
We are guardians of the Greek biodiversity. Our organic and regenerative cultivations use low-impact growing methods, recycling and composting practices to enrich the soil
Our herbs are cultivated in the areas where they grow wild; this preserves their naturally occurring beneficial properties, without disturbing the local ecosystem. Our regenerative agricultural practices include proper use of natural resources and zero chemicals; organic plant remains are used as natural fertilizers. Sustainable growing practices are implemented together with smart farming, to achieve naturally greater bioactivity. With sustainable management of resources from field to table, we have successfully eliminated non-recyclable waste.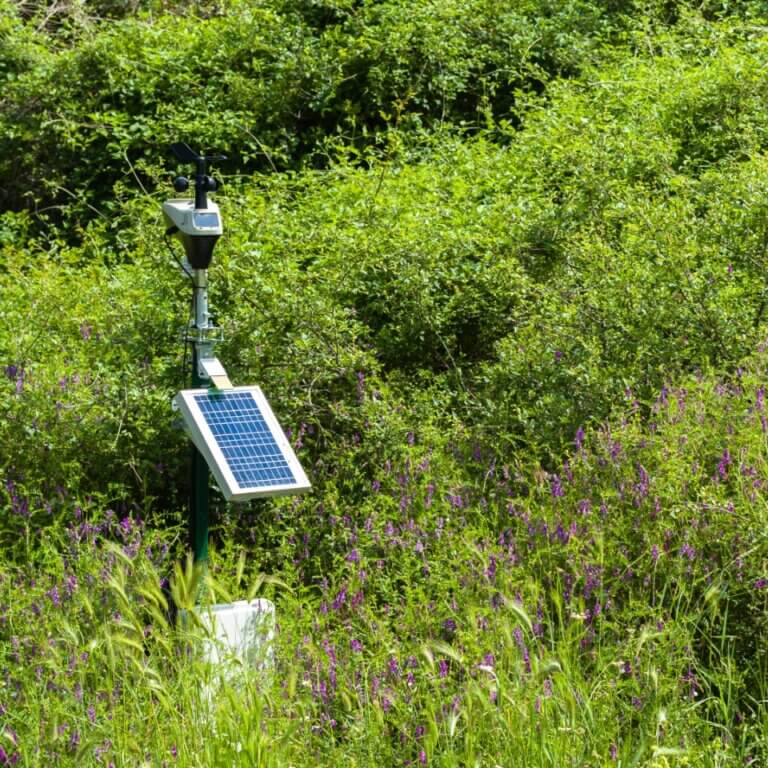 We harvest aromatic and medicinal plants from organic cultivations that grow in specific areas of Greece, selected based on altitude, soil suitability, local microclimate, and the absence of any form of industrial activity nearby.
We implement organic and low-impact farming methods, in contrast to conventional, high-intensity agriculture that, driven solely by the desire for higher crop yields, leads to soil exhaustion.
We encourage the implementation of regenerative agricultural practices, such as recycling and composting, that increase biodiversity, enrich the soil by returning its nutrients, and safeguard the ecosystem.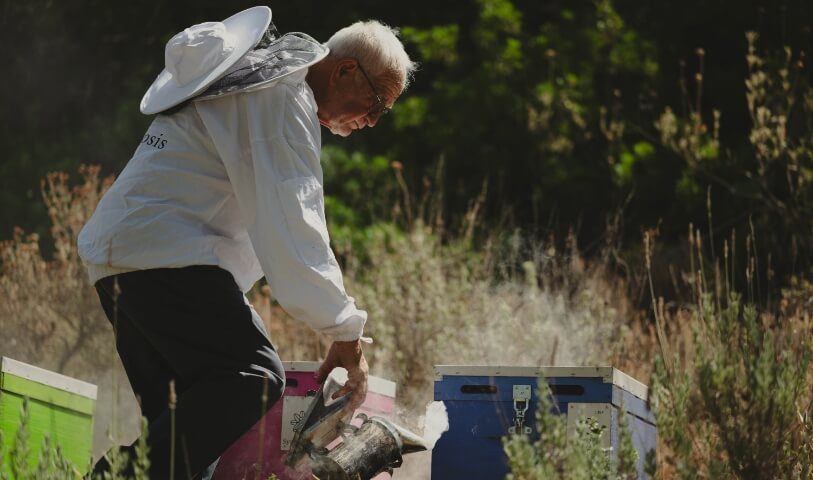 We are third-generation beekeepers. Our honey comes exclusively from organic, nomadic beekeeping, free from harmful residue
Pharmacist, Beekeeper
Founder of Apivita & Symbeeosis
Our honey is obtained from traditional Greek bee populations. Our practices have evolved from the experience of three generations of beekeeping, informed by our respect and care for bees – nature's greatest pollinator – which is why we only adopt methods that protect and benefit them. Beehives are placed in remote areas of Greece that are rich in biodiversity, and where bees do not encounter pesticides or other polluting factors. We want to have healthy and thriving bee populations, now and in the future, so we share the honey with the bees, leaving a greater percentage in the hive for their needs.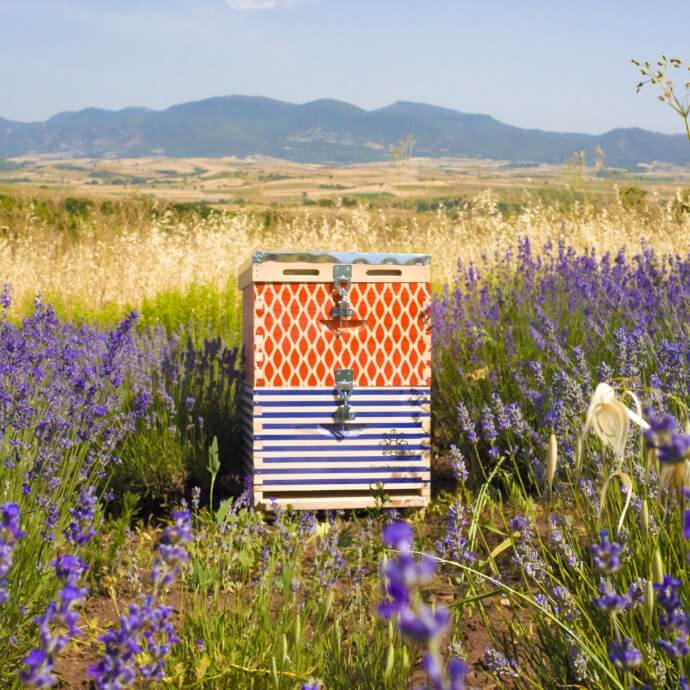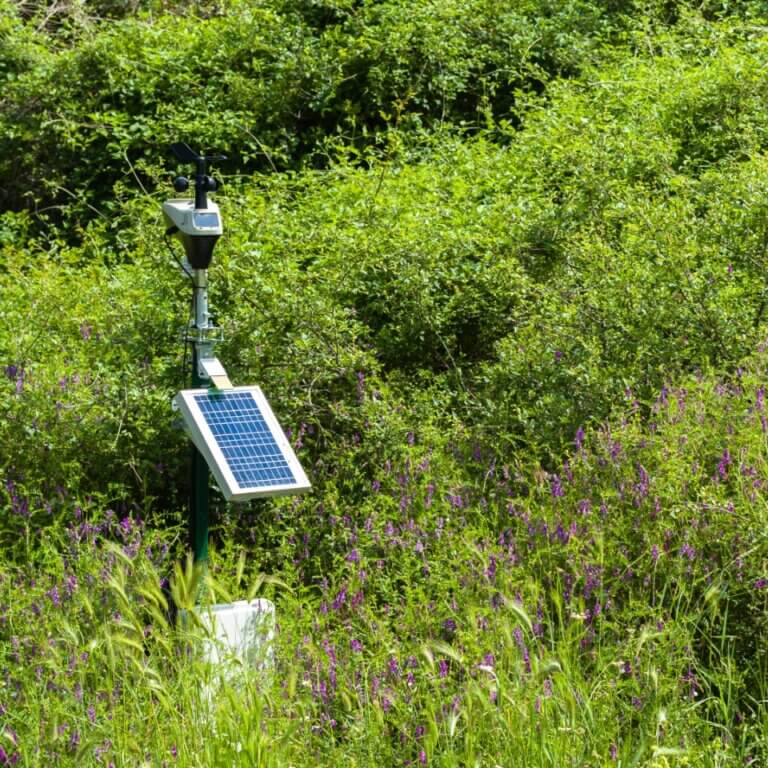 At Symbeeosis, we implement smart and regenerative agriculture; we have installed biosensors on our estate on Mount Olympus and our crops on Mount Parnon. The biosensors record climate and soil conditions, enabling the collection of a large volume of data on several different parameters that affect plant development, and on the concentrations of specific plant elements. We also collaborate with growers who implement regenerative agriculture protocols. We innovate in beekeeping by identifying and selecting bees which have the tendency to collect higher quantities of propolis.
We enhance nature's performance; by implementing genomic protocols, we secure genetic material from selected plant populations cultivated in the same region with the best properties. In this way, we maintain the biodiversity and can be sure that we grow the best cultivars and obtain highest-quality products. Our protocols also allow us at any moment to verify that producers are supplying us with herbs only from selected batches.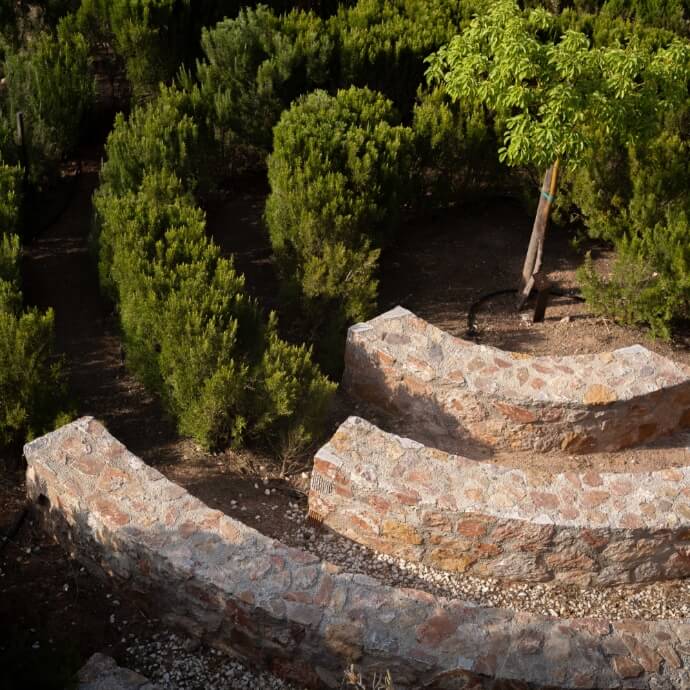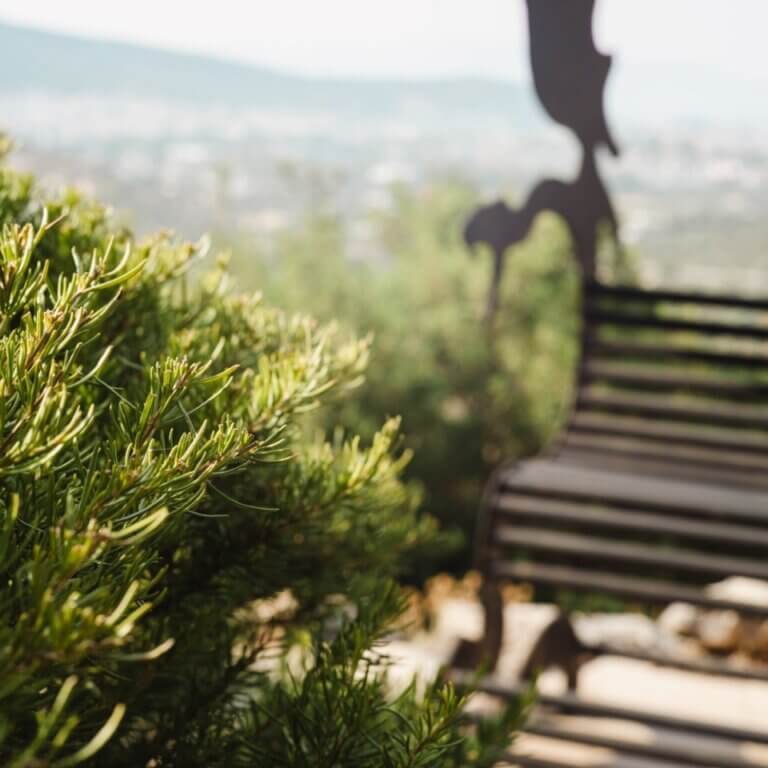 At Symbeeosis, we work for nature, with nature, and literally in nature. Our philosophy about creative symbiosis and collaboration in a genuinely friendly environment is also manifested in our work environment.
Our offices are housed in a beautiful residence in a suburban area, which co-exists harmoniously with its natural surroundings and maintains its "homey" character – a kitchen where we prepare healthy meals, a sitting room for relaxed conversations, communal areas that encourage spending time together and collaborating. We have abandoned the rigid model of the traditional "workspace" in order to encourage creativity and inspiration.
The house is surrounded by a formal botanical garden, member of Botanic Gardens Conservation International (BGCI). It is the Symbeosis Botanical Garden that showcases the rich biodiversity of Greek flora and the unique properties of plants. It is also the perfect environment for our bees and our people. We all grow our herbs together and use them in our kitchen; we work at natural "desks" in the garden; we enjoy relaxing walks that restore our sense of well-being. A walk through the maze, formed by rosemary bushes that enhance brain function, aids concentration and new ideas.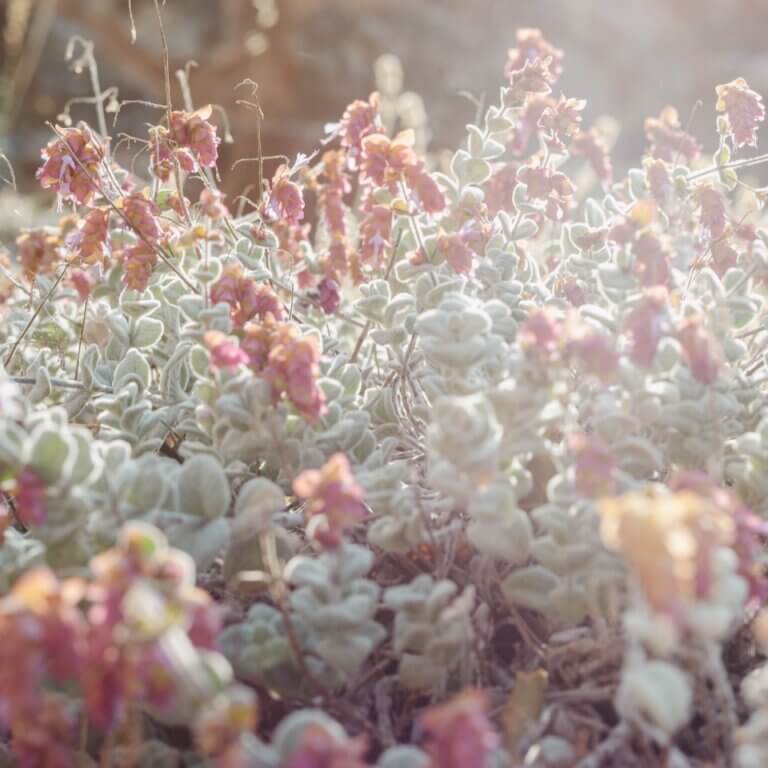 The Symbeeosis Botanical Garden is home to four basic plant collections
The 18 Symbeeosis herbs, i.e., all the plant species used in making our products.
184 of the 270 Hippocratic plants, which were used by Hippocrates to treat his patients and that he recommended as part of a healthy diet and for their curative properties.
69 rare, endemic, and endangered Greek plants. Our goal is to showcase and help preserve the exceptional Greek flora.
Organic fruit and vegetables that we grow seasonally and use in our kitchen to prepare delicious meals.
Our garden is enriched with the presence of several beehives: we offer the bees our garden's blooms, and they offer us their organic honey.
Our botanical garden is always open to visits from our suppliers, customers, schools, universities, beekeepers, farmers, journalists, etc., to share our values and pass on our love for the rich biodiversity of Greece.
Our bioclimatic plant (and garden)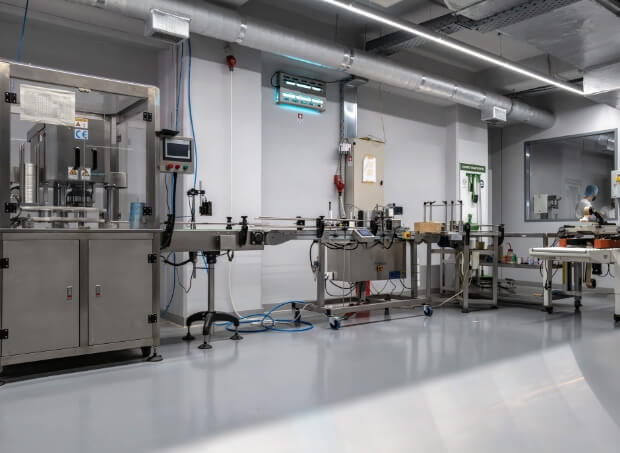 Our bioclimatic plant was designed according to the principles of sustainability, and to allow the implementation of innovative production processes. Our goal is to achieve energy independence and smart environmental management that saves energy resources. Our production has a minimal environmental footprint, with 100% of our waste being recyclable. In addition to the production areas, there are state-of-the-art research and development facilities for continuous testing and new product development.
In our green plant:
All areas are illuminated with low energy light bulbs that are automatically activated by sensors only when required.
The plant is equipped with a heat exchange ventilation network to save on climate-controlled air.
We use exclusively solar energy from solar panels to heat water for our tanks.
We partner with certified industrial waste recycling companies, adopting a "zero waste culture" in all our activities.
We are certified organic based on an integrated management system.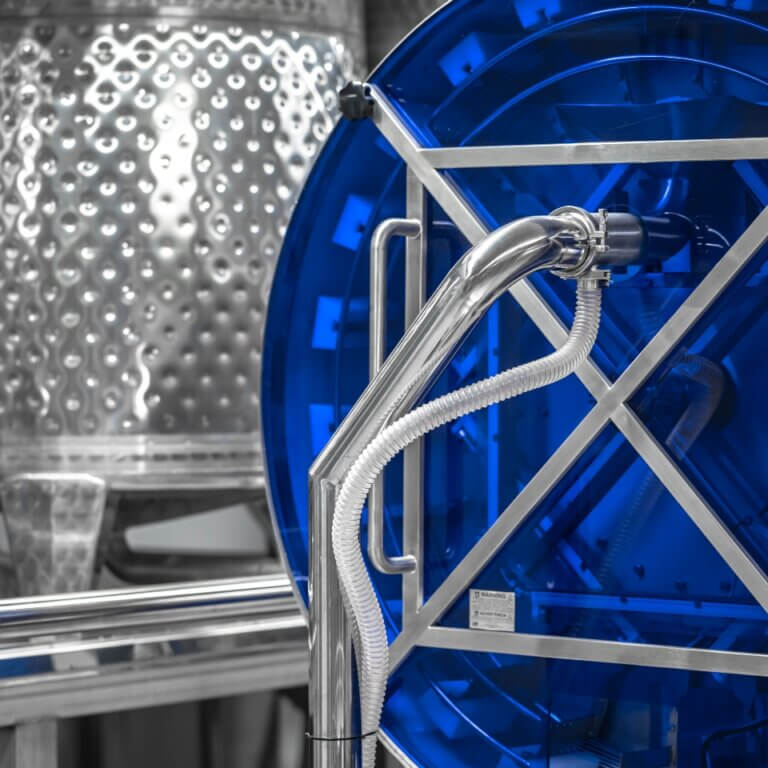 We believe that to truly benefit everyone, knowledge must be shared. Our education and training programs aim to enhance the knowhow of beekeepers and growers. In this context, we analyse beekeeping and agricultural best practices, combine them with the latest technological breakthroughs in the digital agri-food sector, and adapt them to the particular features of the Greek countryside and local flora.
Our education and training initiatives succeed in disseminating and amplifying best practices in the transition from conventional to fully organic and regenerative agriculture, protecting natural agricultural resources, and eliminating the use of chemical fertilizers and pesticides. Ultimately, we aim to educate our customers on the benefits of better nutrition for themselves and the planet.