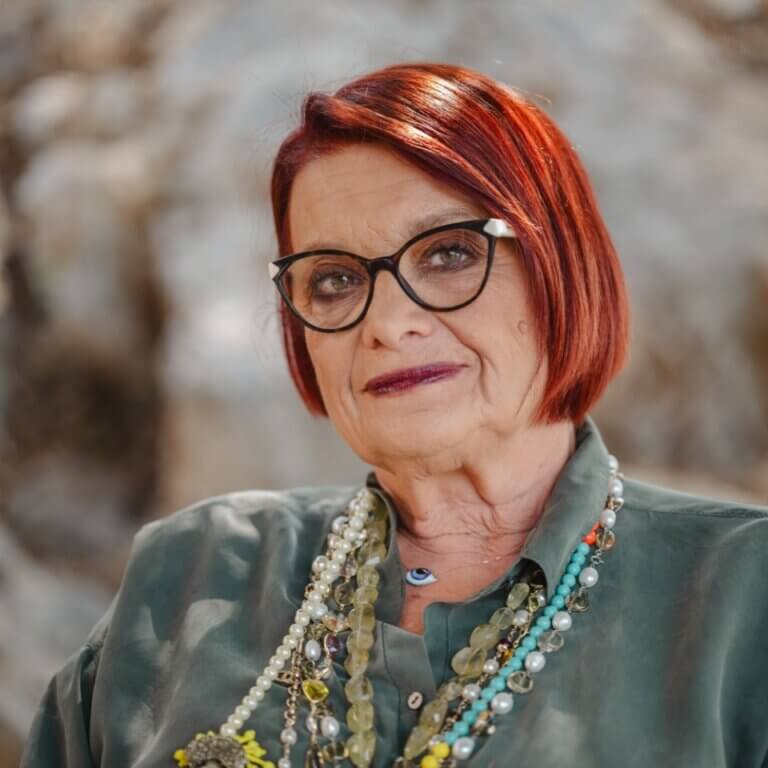 My guiding principle in life is the Hippocratic dictum:
Let food be thy medicine
Pharmacist, Founder of APIVITA, Founder
President & CEO of Symbeeosis
"Now it is the time to positively redefine our relationship with society and our planet"
As a pharmacist and founding member of ethnopharmacology and homeopathy, with more than 40 years' experience as the president of the APIVITA natural cosmetics company, I can say with certainty that natural nutrition plays a decisive role in good health. We started Symbeeosis because we felt the need to pass on our passion and commitment for a natural way of living, together with four decades' worth of knowledge and experience. It has been a tremendous trip since 1970s until today.
Now it is the time to positively redefine our relationship with society and our planet. At the same time, we aim to support regenerative business and strengthen female entrepreneurship especially for farms and beekeepers. Through Symbeeoisis we seek to realize our vision for a green future, proving once again that an enterprise, and each of us individually, can bring about positive change for the planet and our lives.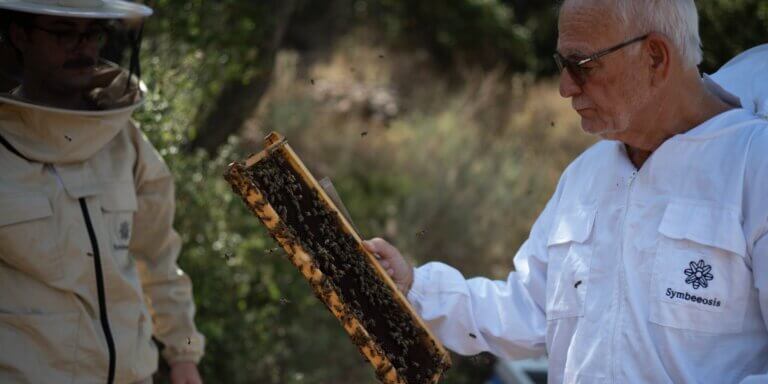 My goal is to contribute to fully regenerative economy, business, agriculture and beekeeping, while sharing the bounty of Nature
Pharmacist, Beekeeper
Founder of Apivita & Symbeeosis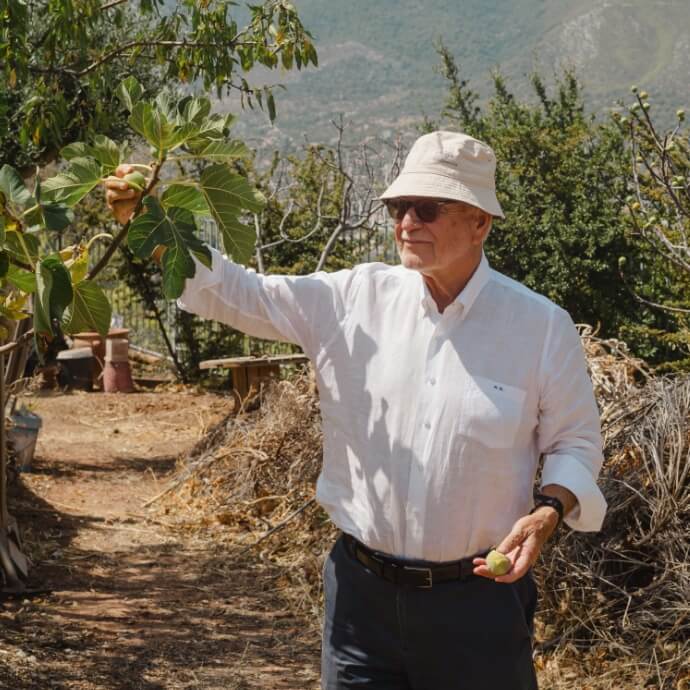 My guiding principles have always been Hippocrates' ideas of ethics, evidence and discipline. I wish to share my passion, my commitment, and the knowledge I have gained from my 42- year journey at APIVITA with the new Symbeeosis team, our beekeepers and farmers. For me, regenerative sustainability is a way of life.
Nature must be the leader of our revitalized society, the president of our regenerative economy, and the CEO of our reformative businesses
As Hippocrates said, "Nature is the most dominant ruler of all". The time has come through ethically driven business practices for Symbeeosis to become a catalyst of change for the benefit of society and the planet.
If you want to know more about our founders you can read our blog