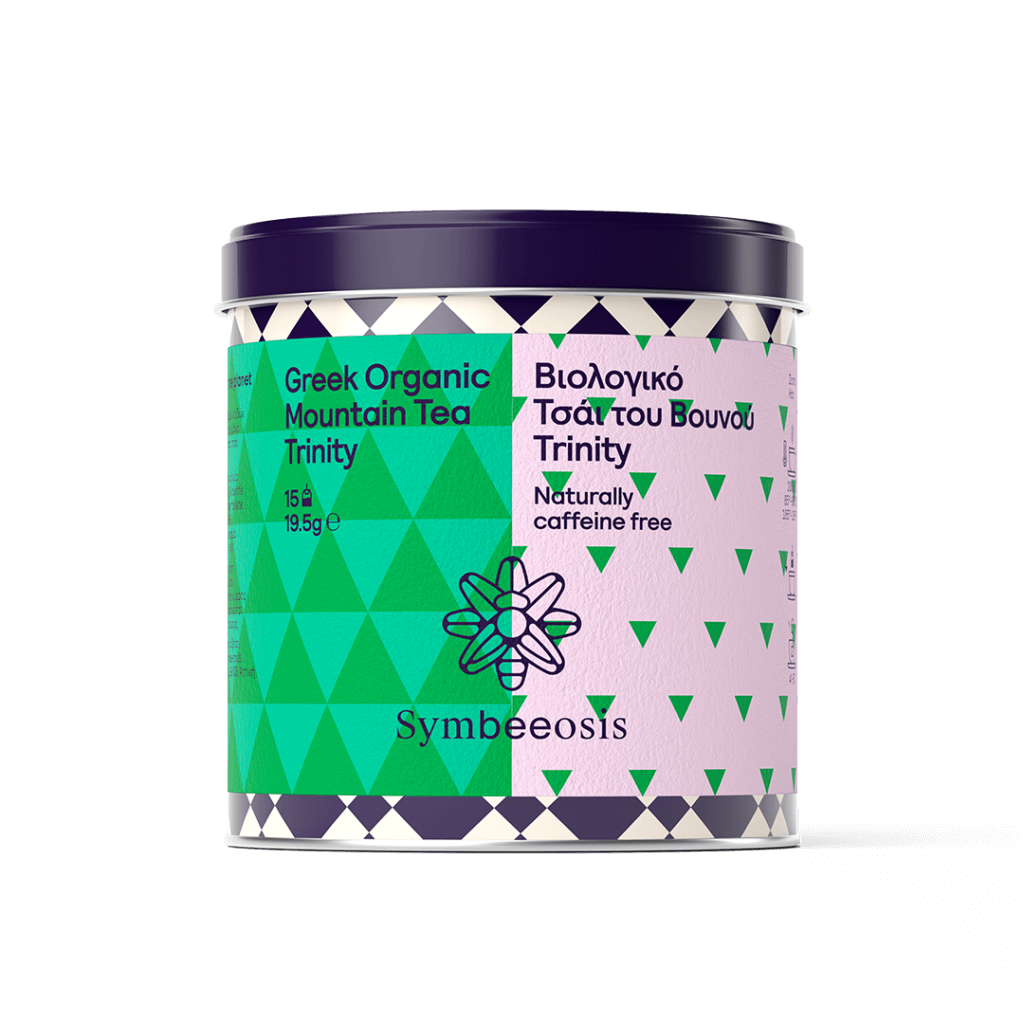 We created Trinity by combining 3 distinct types of mountain tea into an exceptional beverage that gives an instant sense of stimulation and well-being. Symbeeosis mountain tea is a delightful mountain tea beverage made from the mountain tea varieties Sideritis scardica, Sideritis perfoliata, Sideritis raeseri. It offers rejuvenation, well-being and helps to strengthen memory and immunity.
The mountain tea is known for its beneficial and antioxidant properties. The potency of this special drink becomes even greater as the blend is enhanced with the active dry extract of Mountain Tea, which contains the active ingredients of the plant in multiple concentrations.
A unique decoction, naturally caffeine-free with a refreshing aroma and taste that can provide a sense of rejuvenation at any time of the day.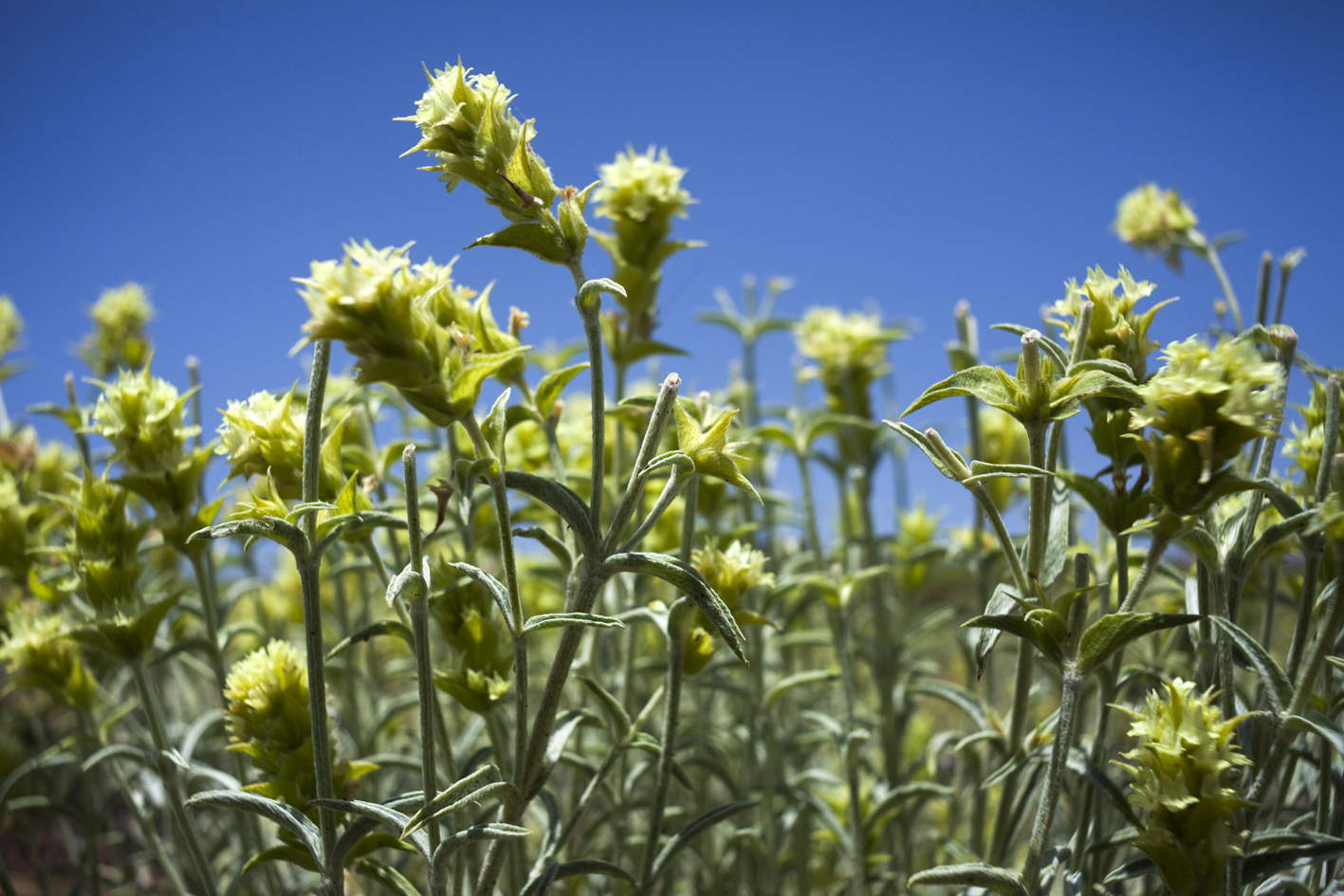 Symbeeosis Origins
The mountain tea we chose, which is known for its antioxidant properties as well as its contribution to boosting the immune system and enhancing memory, is derived from Symbeeosis organic crops. These ideal natural conditions of mountainous areas, innovative farming practices with regenerative cultivation protocols that regenerate the soil give us a mountain tea with very special nutritional and taste properties.
Good for the planet
PLA (polylactic acid)
Symbeeosis Pyramids for Tea & Herbs are biodegradable and made with PLA (polylactic acid), a fiber derived from corn starch. It biodegrades naturally in soil or water without emitting any pollutants, leaving a zero environmental footprint.
Τinplate
The packaging box is made from tinplate and contains no plastic. It is easy to reuse or recycle. Mountain Tea Trinity comes in a recyclable paper box containing 10 sachet portioned pyramids.

Hot beverage
Use just enough water to fill your cup. Take care of the environment and do not exceed 90 degrees. Immerse the pyramid in boiling water for 3-5 minutes or as long as you wish. Ideally, cover the mug to maximize the flavors and active ingredients of the beverage. Then remove the pyramid and add Symbeeosis honey or another natural sweetener if desired.

Cold beverage
Prepare it like the hot drink with half the amount of water and top up with cold water or ice cubes.
Cold brew
Leave the 3 pyramids in a 750ml jug of cold water for 24 hours in the fridge and enjoy all the flavors in this unique way of brewing.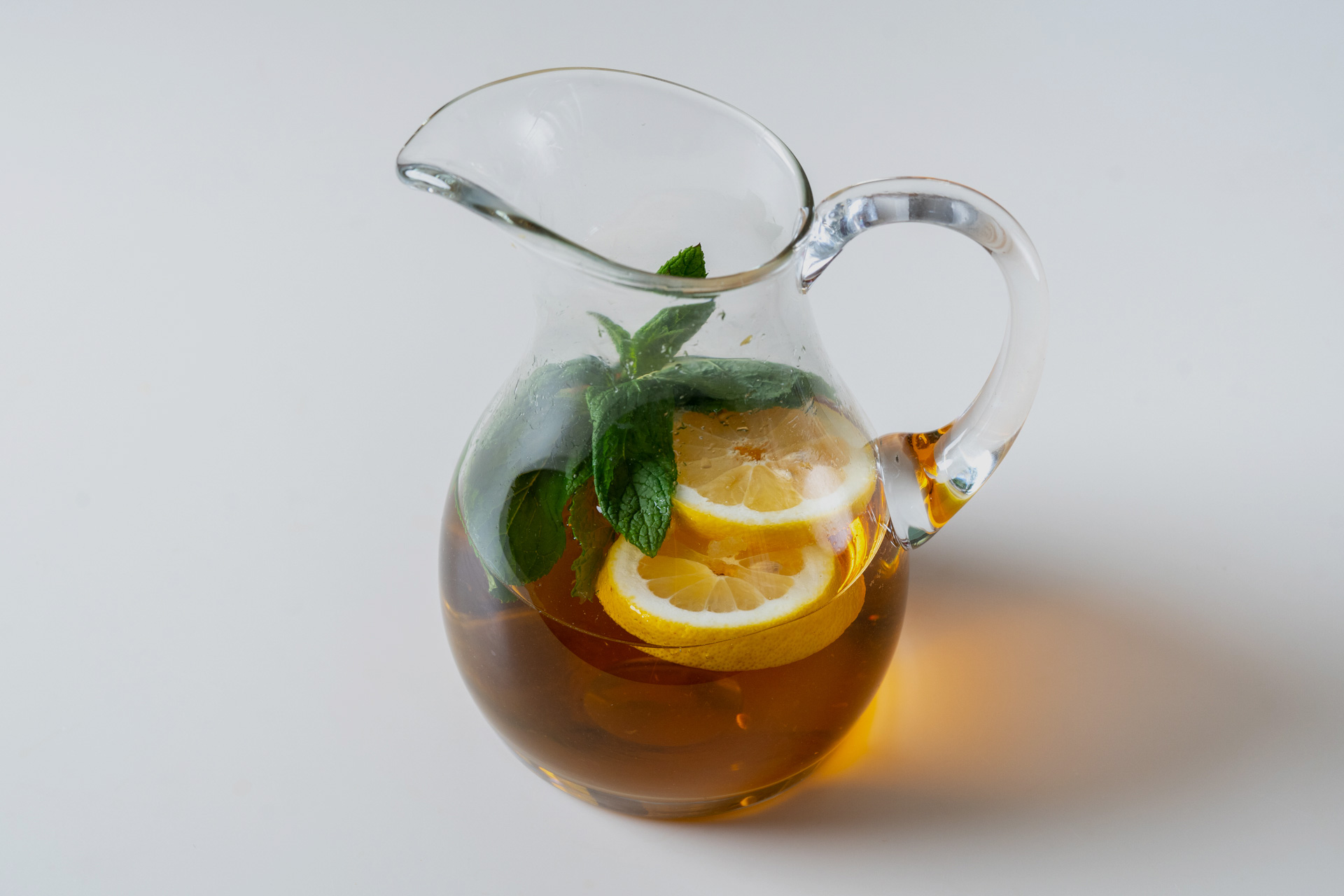 Cold Brew
toning and well-being
Ingredients – for 1 pitcher
3-4 Greek Organic Mountain Tea Trinity pyramids, fresh seasonal fruit in slices, a few drops of freshly squeezed orange juice, fresh mint sprigs
Method
In a pitcher, add 3 cups of water, 3 or 4 Greek Organic Mountain Tea Trinity pyramids, and the fresh mint leaves. Keep it covered in the refrigerator for 24 to 48 hours. Before serving, remove the pyramids from the pitcher. Serve your iced tea in a glass with the freshly squeezed orange juice and fresh mint sprigs.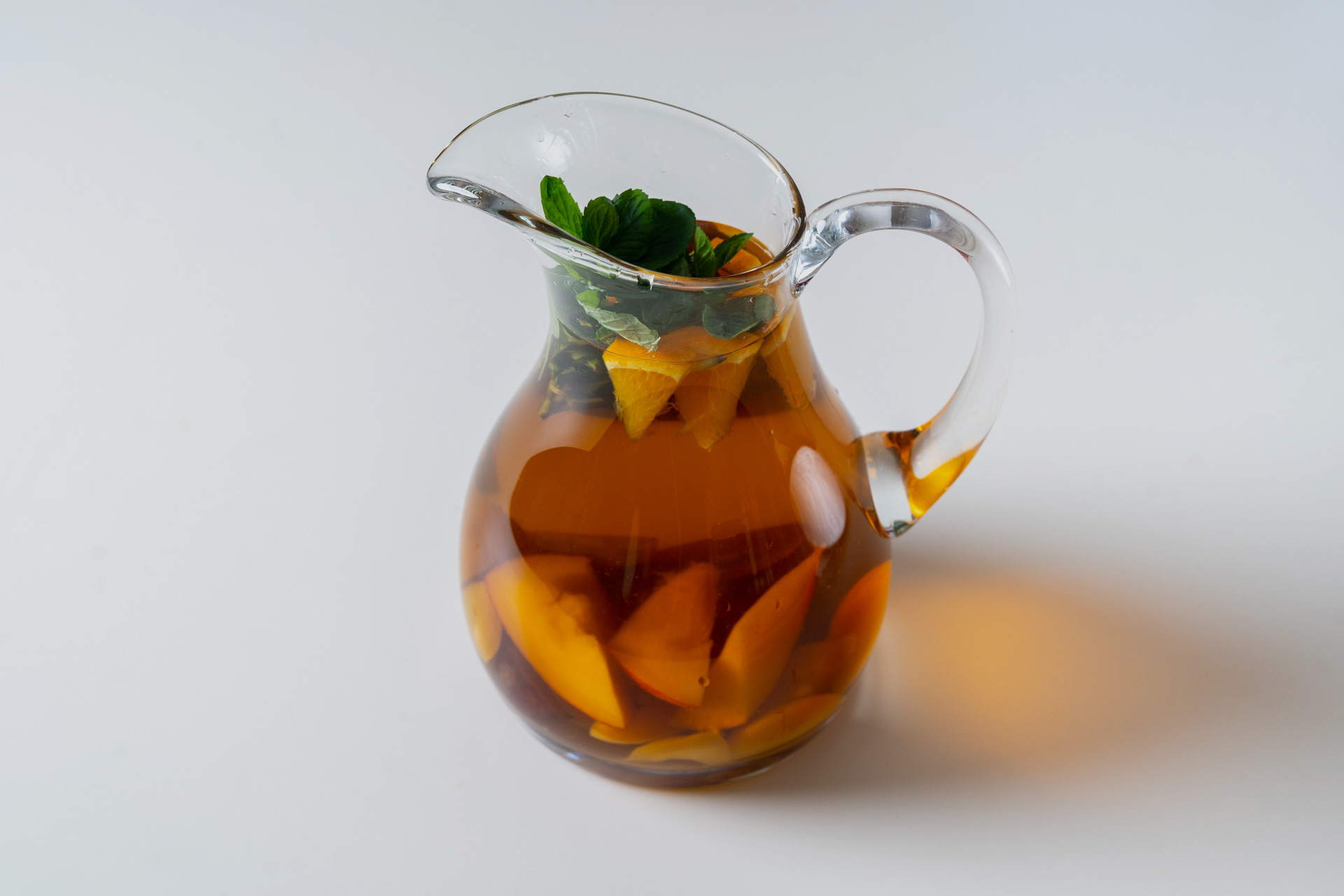 Cold beverage
1 invigorating glass
A refreshing, antioxidant beverage to invigorate the body with fresh fruit flavors and the sweetness of vanilla. Ideal for summer mornings.
Ingredients
1 Greek Organic Mountain Tea Trinity pyramid, 1 vanilla bean, 1 tsp Symbeeosis thyme honey (optional), fresh berries or peaches
Method
In half a cup of hot water, steep the Mountain Tea Trinity pyramid and the vanilla bean. If you wish to add honey, now is the time, before the water cools down. Leave the pyramid and the vanilla in the water for 10 minutes, preferably with the cup covered. Then, remove the pyramid and add cold water. Serve in a glass over ice with the vanilla and fresh fruit.
DIY ideas
Reuse the packaging to store herbs or tea, or as a pot for aromatic plants to decorate your kitchen and spice up your recipes.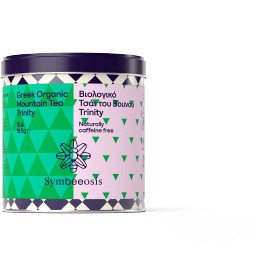 Greek Organic Mountain Tea Trinity
9,80 €
19.5g
Organic Mountain tea Τrinity is a unique beverage that combines three different types of tea. It has antioxidant and detoxifying action, provides memory and immune enhancement. It is even more potent as it is enhanced with the dry extract of the three types of tea. By its caffeine-free nature it has a refreshing aroma and taste.