Our instant wellness Organic Lemon Verbena is a natural go-to on a sunny day, especially served over ice.
A simple addition of lemon & honey brings it to life, making it an irresistibly refreshing drink to accompany you throughout the day. The addition of functional honey and propolis will also give you a boost for your immune system.
Did you know about propolis? Propolis, a true natural treasure, is used by bees as an antiseptic for their hives. For people, it is a nutritional treasure – a real superfood that naturally strengthens the immune system.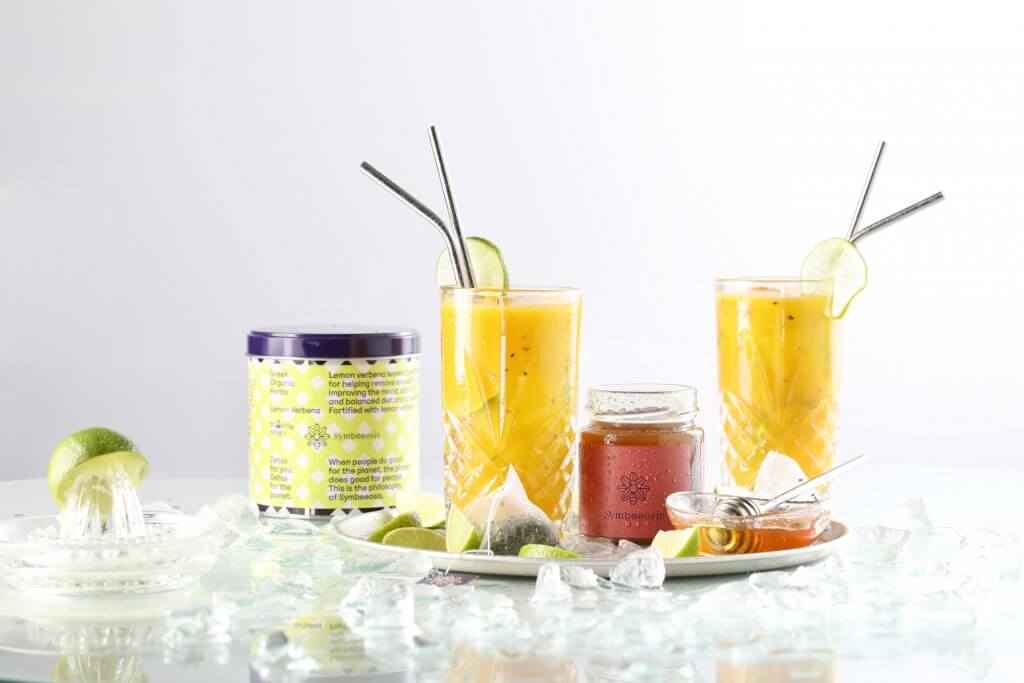 Ingredients
2 tea bags of Organic Lemon Verbena
½ cup (120ml) freshly boiled, filtered water
1 tbsp functional honey & propolis
2 tbsp of lemon juice
1 Lemon slice & some mint for garnish
Plenty of ice
Instructions
Step1
In a cup with our hot water put 2 tea bags of and cover the cup to prevent heat & aroma loss. Stir in the honey while your tea is still warm.
Step2
Add the tea & lemon juice to a shaker with plenty of ice.
Step3
Shake vigorously, then strain into a glass with fresh ice.
Step4
Garnish with a lemon slice & a sprig of mint.
Enjoy!