On these cold days, fancy that! A hot breakfast that gives you an extra dose of comfort and well-being without losing flavor: nutritious and delicious as oatmeal itself. It is a complex carbohydrate with a high fiber content, an excellent source of B-complex vitamins, beta-glutanes that help maintain cholesterol levels in the blood, silicon that helps bones and a remarkable supply of protein. You will be satiated and you will not experience a drop in energy during the morning.
If you are going to carry out an intellectual activity and need a focus, include our Organic Herbal Elixir Brain. If you have school-age children (over 3 years old), this 100% natural elixir, designed so that its ingredients act in symbiosis and free of synthetic vitamins, will help them improve their cognitive abilities, memory and attention.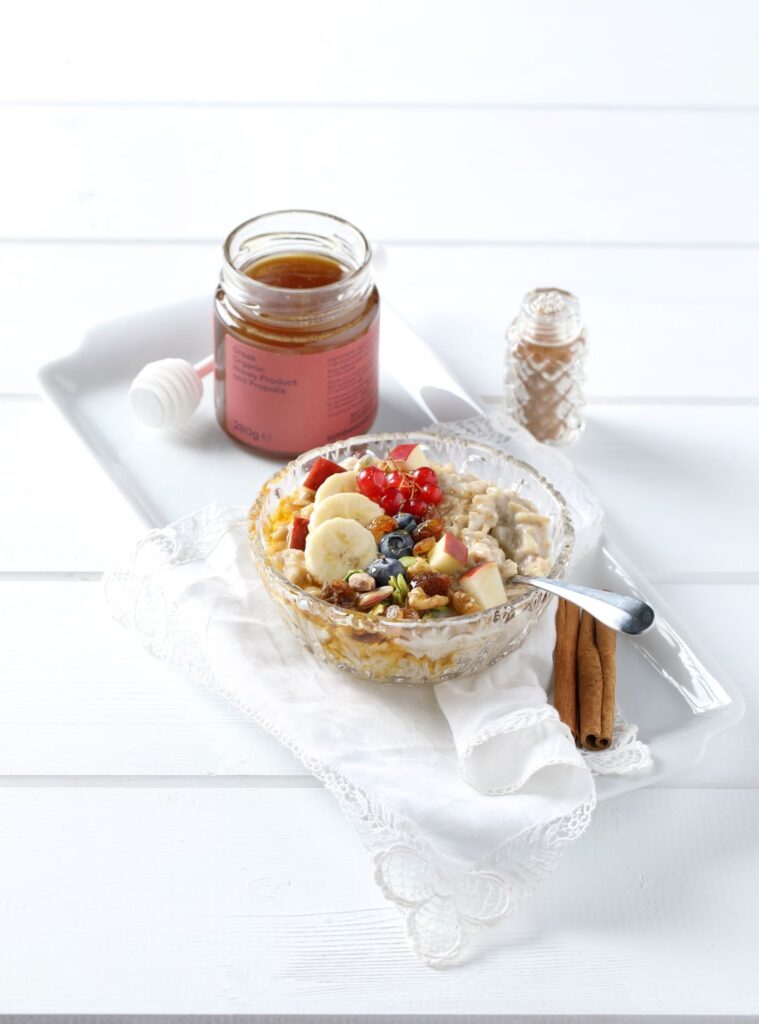 Now is the time for you to prepare your porridge!
Put 250 ml of milk of your choice and add 4 tablespoons of organic whole grain oats to a pan

After heating up, stir the preparation while it acquires a thick appearance (5 minutes approx.)

Add Organic Functional Honey and Turmeric or Organic Functional Honey and Propolis.

Pour the mixture into a bowl and sprinkle a teaspoon of Ceylon cinnamon on top.

You can add berries, sliced banana, fruit or nuts to taste.