A breakfast full of antioxidants is just what you need to continue your week full of energy, doing something good for yourself and your health. Remember that keeping your liver in optimal condition is essential for your health!
Prepare this drink as soon as you wake up and drink it while you do your first activities, skincare routine or checking your emails:
– Boil 200 ml. of water and add a bag of Organic Greek Mountain Tea and Ginger.
– Add a teaspoon of Organic Functional Honey and Ginger.
– Add a splash of lemon juice.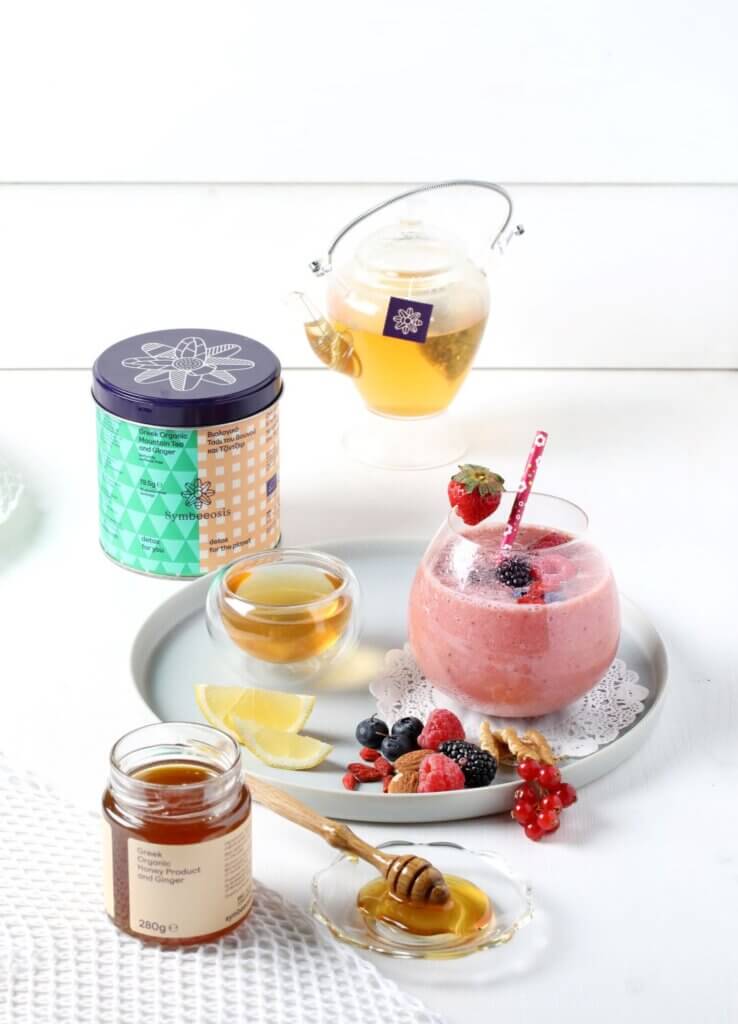 Now you are ready for a healthy and delicious breakfast!
– Blend a banana together with a handful of strawberries, half a teaspoon of Ceylon cinnamon and a dash of your favorite non-dairy milk (almond or coconut are excellent options but make sure they do not contain sugar or syrup among their ingredients). You look for a certain consistency.
– Pour the smoothie into a bowl.
– Top with chia seeds, blueberries, blackberries, goji berries, pumpkin seeds, walnuts and chopped almonds.