Without a good digestion, there can be no good health.
During our digestion, the chemical breakdown of food takes place: this process allows the body to absorb the right and needed nutrients. In addition, recent studies have shown the connection between good digestive health and body's defenses. Bad digestions do not only disturb our well-being by making us feel bloated, produce gas and heartburn, but also deteriorate our health day by day.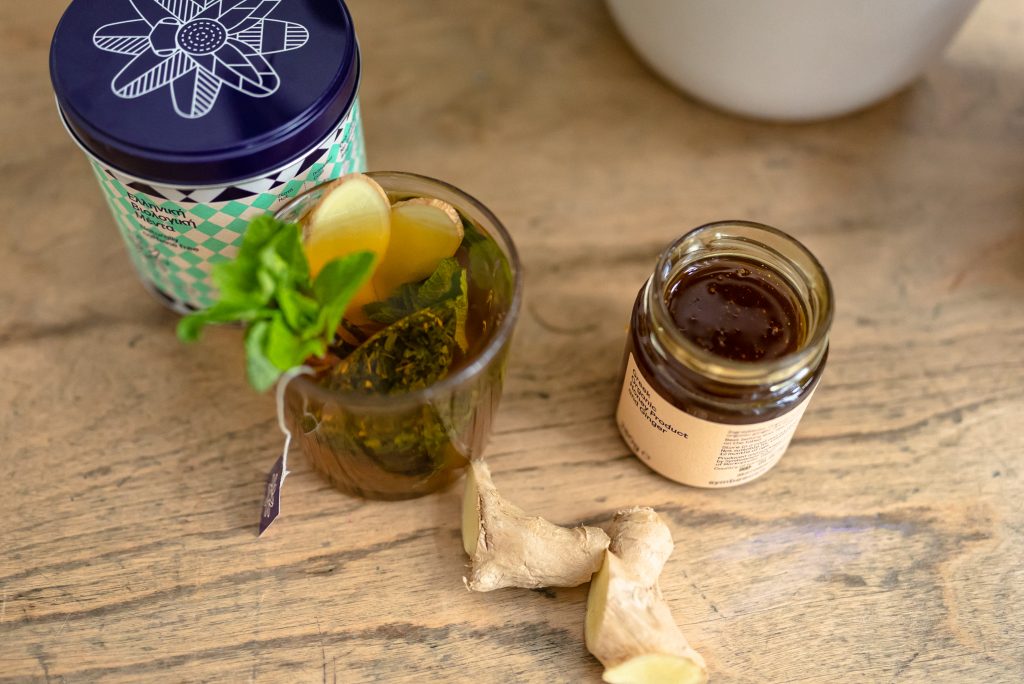 Our first recommendation to have better digestions is to respect a balanced diet, based mainly on fresh and organic vegetables, trying not to consume and/or mix refined flours with proteins and sugars in the same meal. However, if you suffer from a chronic condition that makes you suffer from poor digestion or you have an unbalanced lunch or dinner and you want to help your body digest it well, we suggest a very effective preparation: If you are going to have lunch or dinner outdoors, you can carry a few sachets of organic Greek mint in your bag to ensure a better digestion.
Ingredients:
– Greek Organic Honey and Ginger
– Grated ginger
– Mint leaves
Heat 250 ml of water at 95º. Place a pyramid of Greek Organic Mint in a cup and pour the hot water. Let it rest for 3-5 minutes. Optionally you can add a teaspoon of Greek Organic Honey & Ginger (ginger is a well-known remedy against abdominal swelling), a little fresh or powdered ginger and a few mint leaves that will give an extra aroma to your drink.