Among the most well-known and popular herbs, mint (from the Ancient Greek Minthe), with its cool aroma and characteristic peppery flavor, awakens and stimulates the senses. Mint is also known for its beneficial properties: in the Ebers Papyrus, one of the oldest and most important medical scrolls of ancient Egypt, mint is mentioned as "calming for the stomach". That is why it is widely used to relieve gastrointestinal discomfort, such as indigestion and bloating because it facilitates digestion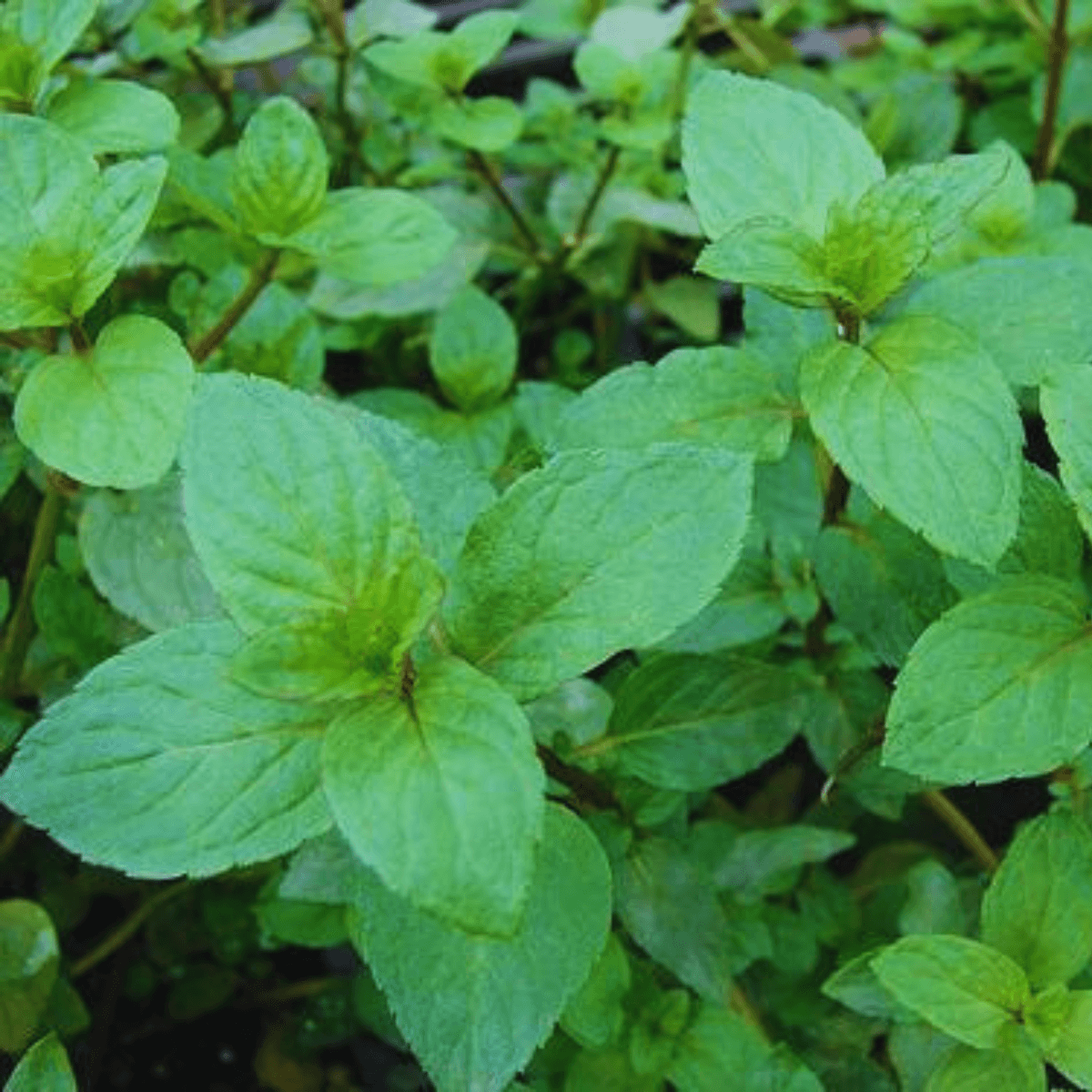 Origin
Our mint (Mentha x piperita) is grown with the most modern biological practices and with respect for the natural environment in the Thessalian plain. The selection of the appropriate variety that in this area finds the ideal natural conditions, in combination with our careful practices, results in a mint of exceptional quality, rich in active ingredients.

Heat 250 ml water to 95°C. Steep the pyramid for 3-5 minutes. Ideally, cover the cup to preserve the herb's aromas and active ingredients. Then remove the pyramid and, if you wish, add Symbeeosis honey or stevia

Prepare like a hot beverage but with half the water, then add cold water or ice.
To make your beverage stronger, use less water per pyramid. To make it lighter, use more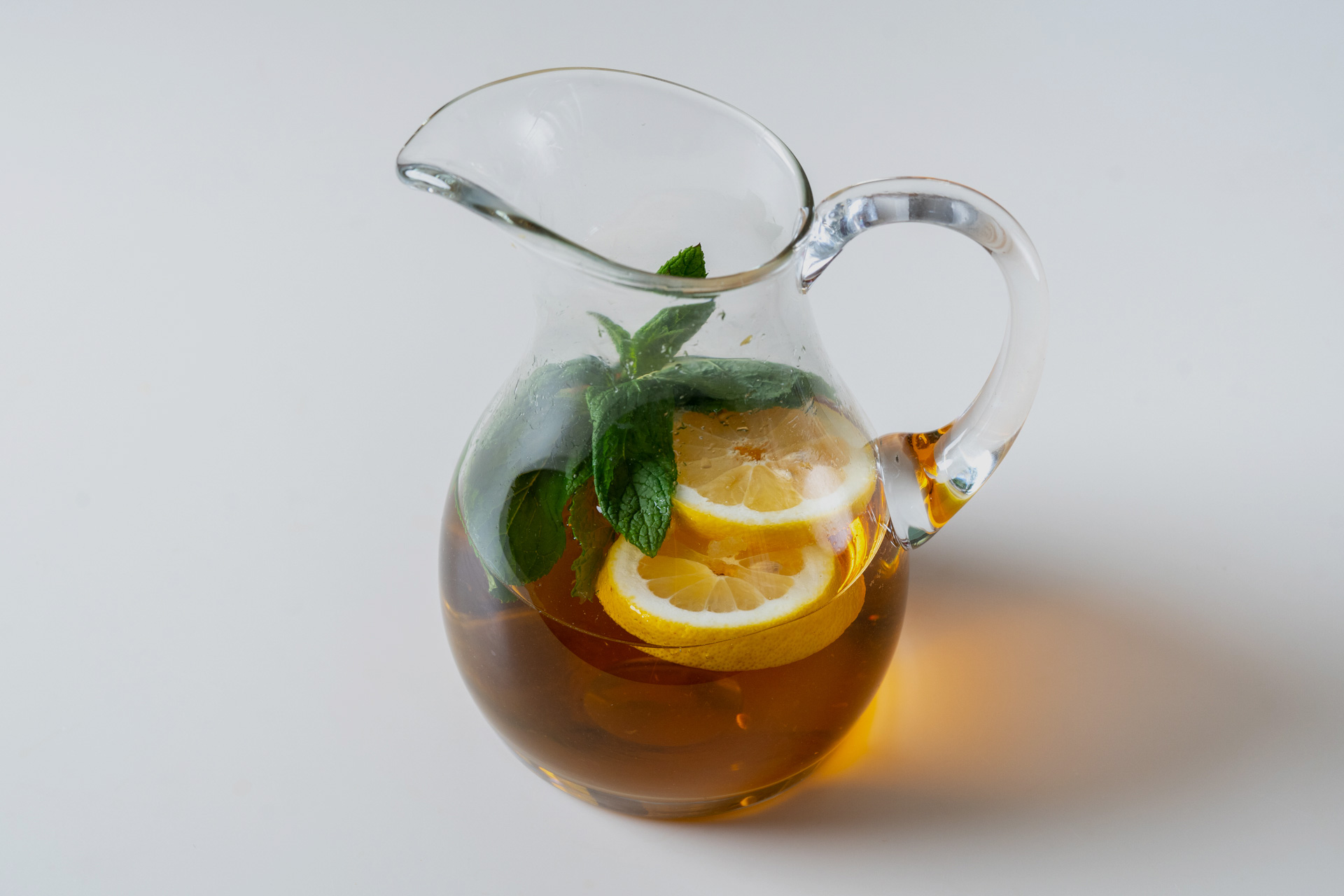 Cold Brew Mint
Refreshing and revitalizing
Take care of yourself with this healthy chilled beverage. Cold Brew Mint is perfect as a tonic shot in the morning, and for improved digestion after meals
Ingredients :
4 Greek Organic Mint pyramids, 3-4 lemon slices, 5 peppercorns, 2-3 fresh mint leaves
Method
In a pitcher add 3 glasses of water, 3 Greek Organic Mint pyramids, the fresh mint leaves, and the pennyroyal sprigs. Keep covered in the refrigerator for 24 to 48 hours. Before serving, remove the pyramids from the pitcher and garnish the cold beverage with lemon slices or fresh mint leaves
Be symbiotic
For sweeter flavor, add honey or stevia. If you wish to enhance its digestive properties, add fresh mint leaves. Combine a Greek Organic Mint pyramid with a Greek Organic Lemon Verbena pyramid and freshly squeezed lemon juice for a summer evening beverage.
DIY ideas
Use the metal container as a pot to grow mint at home, for daily use in your beverages and recipes.
Greek Organic Mint
About
Well-being for you, for improved digestion and a sense of vitality. Well-being for the planet, thanks to reduced CO2 emissions from production. Fortified with its active dry extract to enhance its action
Benefit
a refreshing and invigorating boost in the morning, an aide to digestion after meals

Contains
organic mint (Mentha x piperita), dry organic mint extract

20 pyramids x 1.5 g
Aroma and flavor
intense and peppery aroma, sweet flavor, and a prolonged feeling of freshness in the mouth

Well-being for you, for improved digestion and a sense of vitality. Well-being for the planet, thanks to reduced CO2 emissions from production. Fortified with its active dry extract to enhance its action
9,80 €30g