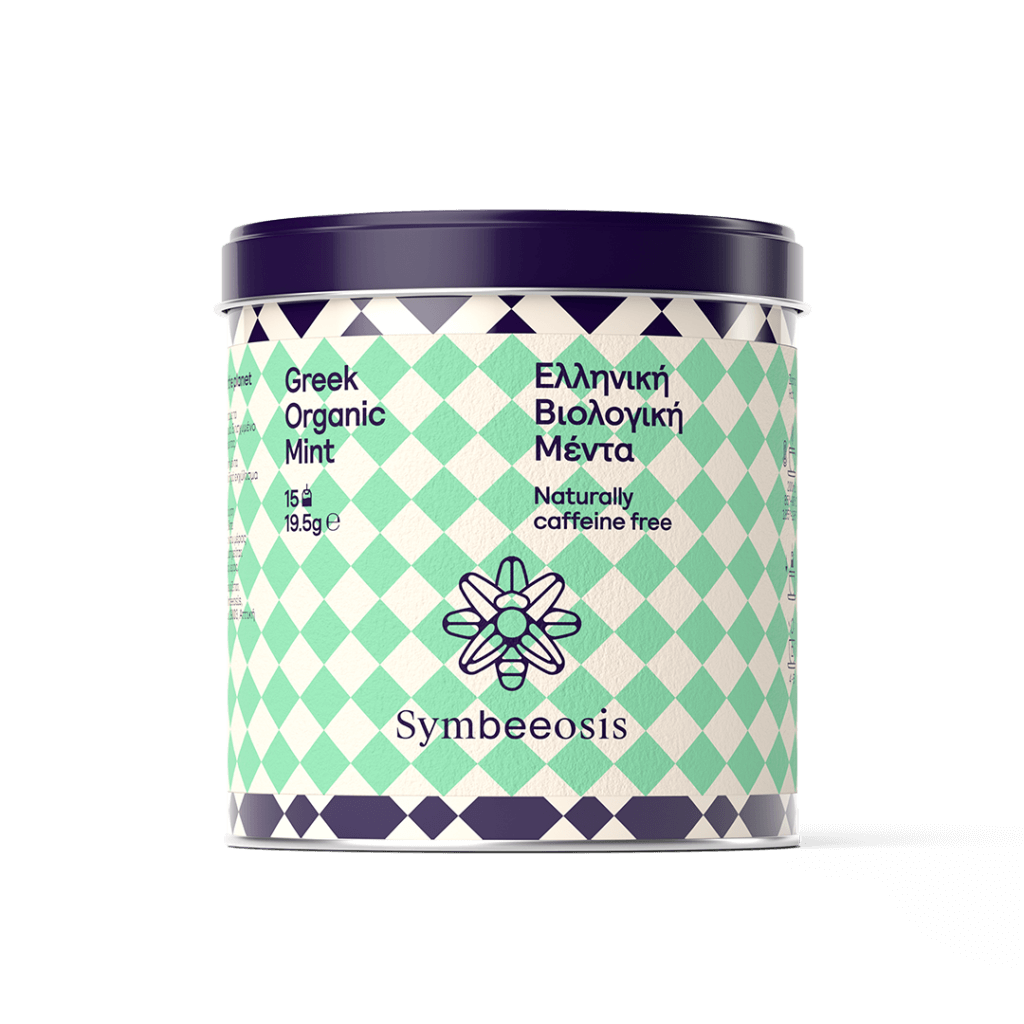 One of the most well-known and popular herbs, mint (from the ancient Greek mint), with its cool aroma and characteristic peppery taste, refreshes and stimulates the senses. At the same time, it is known for its beneficial properties. In particular, it is mentioned as a "stomach softener" in the Ebers scroll, one of the oldest and most important medical scrolls of ancient Egypt. For this reason, it is widely used to relieve gastrointestinal discomfort such as indigestion and bloating by facilitating digestion. You can consume it in the morning for a sense of stimulation and also after a meal to improve digestion.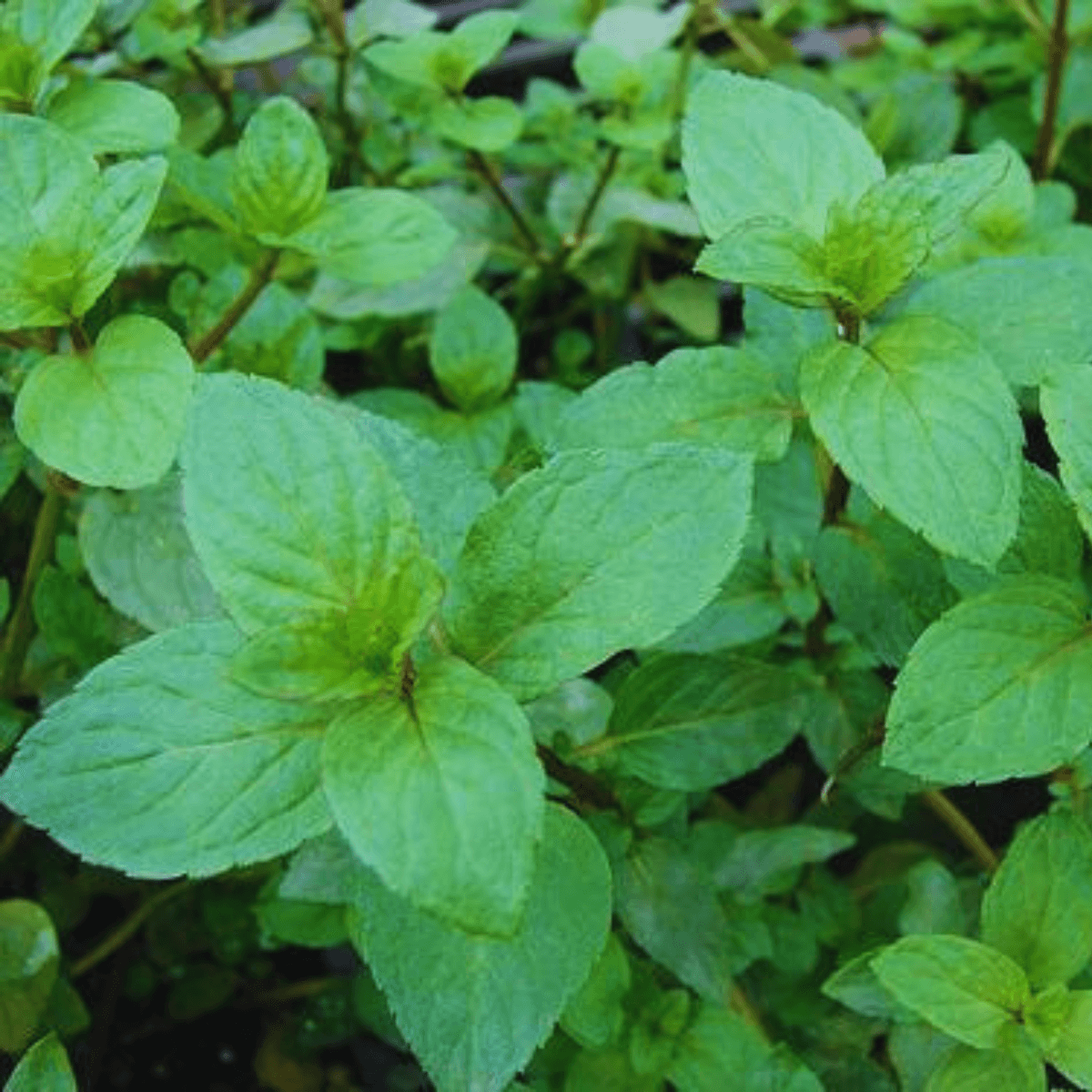 Ingredients
15 pyramids of 1.3 grams with a blend of organic mint (Mentha x piperita) enhanced with organic dry mint extract.
Symbeeosis Origins
Thessaly
Our mint is cultivated in the Thessalian plain with respect for the natural environment and with the most modern organic practices. The selection of the appropriate variety, which finds the ideal natural conditions in this region, combined with our careful practices, results in a mint of excellent quality, rich in active ingredients.
Good for the planet
PLA (polylactic acid)
Symbeeosis Pyramids for Tea & Herbs are biodegradable and made with PLA (polylactic acid), a fiber derived from corn starch. It biodegrades naturally in the soil or in the water without emitting any harmful substances, leaving a zero environmental footprint.
Τinplate
The box is made of tinplate and is plastic free. It can be easily reused or recycled.

Hot beverage
Use just enough water to fill your cup. Take care of the environment and do not exceed 90 degrees. Immerse the pyramid in boiling water for 3-5 minutes or as long as you wish. It is best to cover the mug to maximize the flavors and active ingredients of the beverage. Then remove the pyramid and add Symbeeosis Honey or another natural sweetener if desired.

Cold beverage
Prepare like the hot drink with half the amount of water and top off with cold water or ice cubes.
Cold brew
Leave the 3 pyramids in a 750ml jug of cold water in the fridge for 24 hours and enjoy all the flavors of this unique brewing method.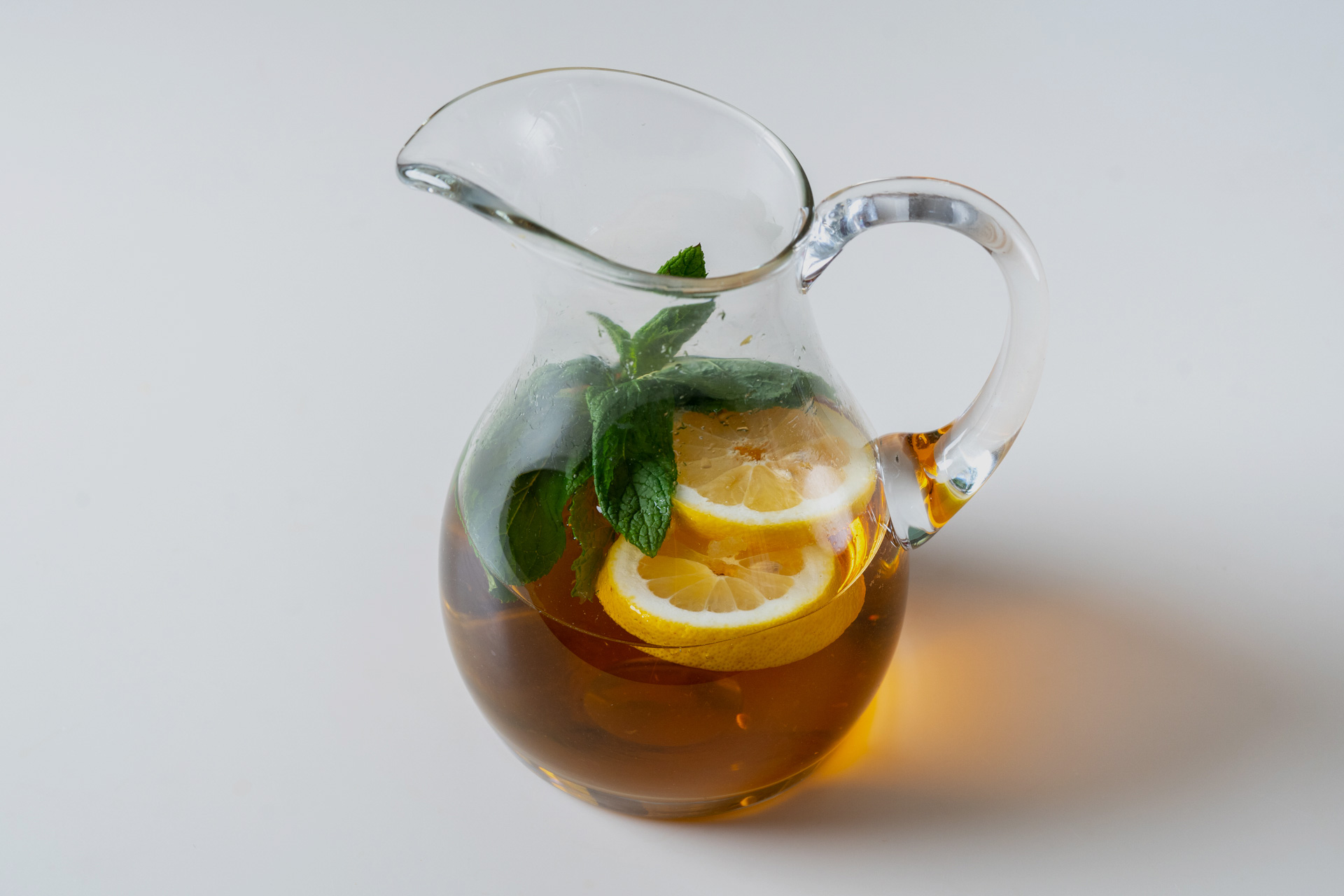 Cold Brew Mint
Refreshing and revitalizing
Take care of yourself with this healthy chilled beverage. Cold Brew Mint is perfect as a tonic shot in the morning, and for improved digestion after meals
Ingredients :
4 Greek Organic Mint pyramids, 3-4 lemon slices, 5 peppercorns, 2-3 fresh mint leaves
Method
In a pitcher add 3 glasses of water, 3 Greek Organic Mint pyramids, the fresh mint leaves, and the pennyroyal sprigs. Keep covered in the refrigerator for 24 to 48 hours. Before serving, remove the pyramids from the pitcher and garnish the cold beverage with lemon slices or fresh mint leaves
DIY ideas
Use the metal container as a pot to grow mint at home, for daily use in your beverages and recipes.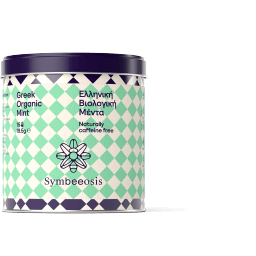 Greek Organic Mint
9,80 €
30g
Symbeeosis Organic Peppermint Drink is the drink that will ease your digestion and give you a feeling of vitality and well-being. Peppermint is known for its beneficial properties on the gastrointestinal system, helping to reduce indigestion and bloating as well as facilitating digestion. For even greater efficacy the blend is fortified with the active dry extract of peppermint. It is naturally caffeine free and has a pleasant peppery aroma, sweet taste and cool aftertaste in the mouth.