Do you feel a swollen belly after your weekend whims? Nothing better than starting your week with a good smoothie full of fiber, antioxidants and vitamins to help you drain and relieve that feeling of heaviness.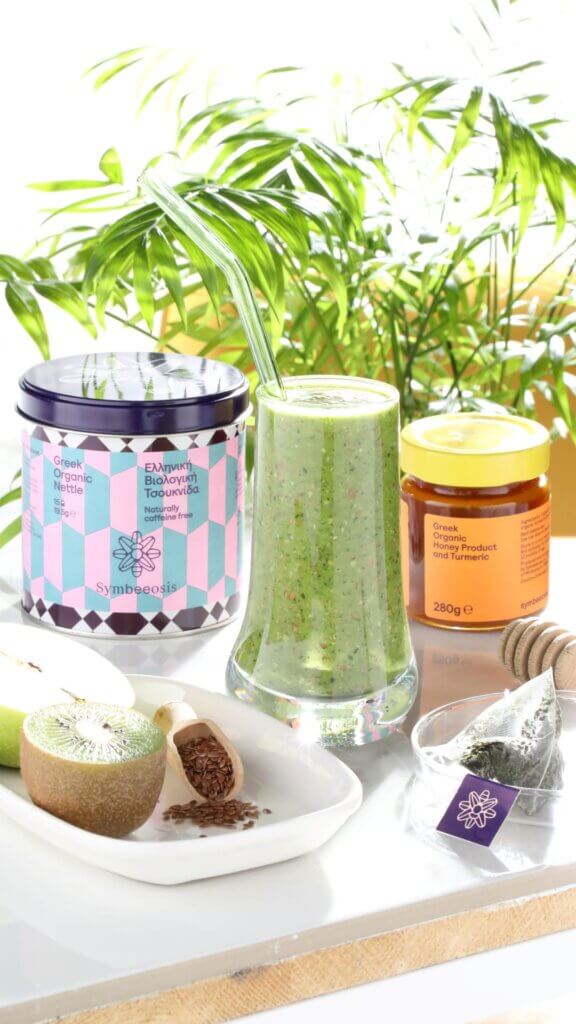 To prepare this diuretic and intestinal transit smoothie follow these steps:
1. Boil 200 ml. of water and add a bag of Organic Greek Nettle (helps eliminate toxins and has diuretic properties). Let your infusion cool down for a bit before making your smoothie.
2. Put the following ingredients in your blender:
– A handful of organic spinach
– 1 organic green apple
– 1 or 2 organic kiwis
– 1 tablespoon of flax seeds (preferably crushed)
– 1 teaspoon of extra virgin olive oil
– 1 tablespoon of organic Greek honey and turmeric
– 1 teaspoon Ceylon cinnamon
TIP: Replace the water by adding your previously prepared Nettle infusion