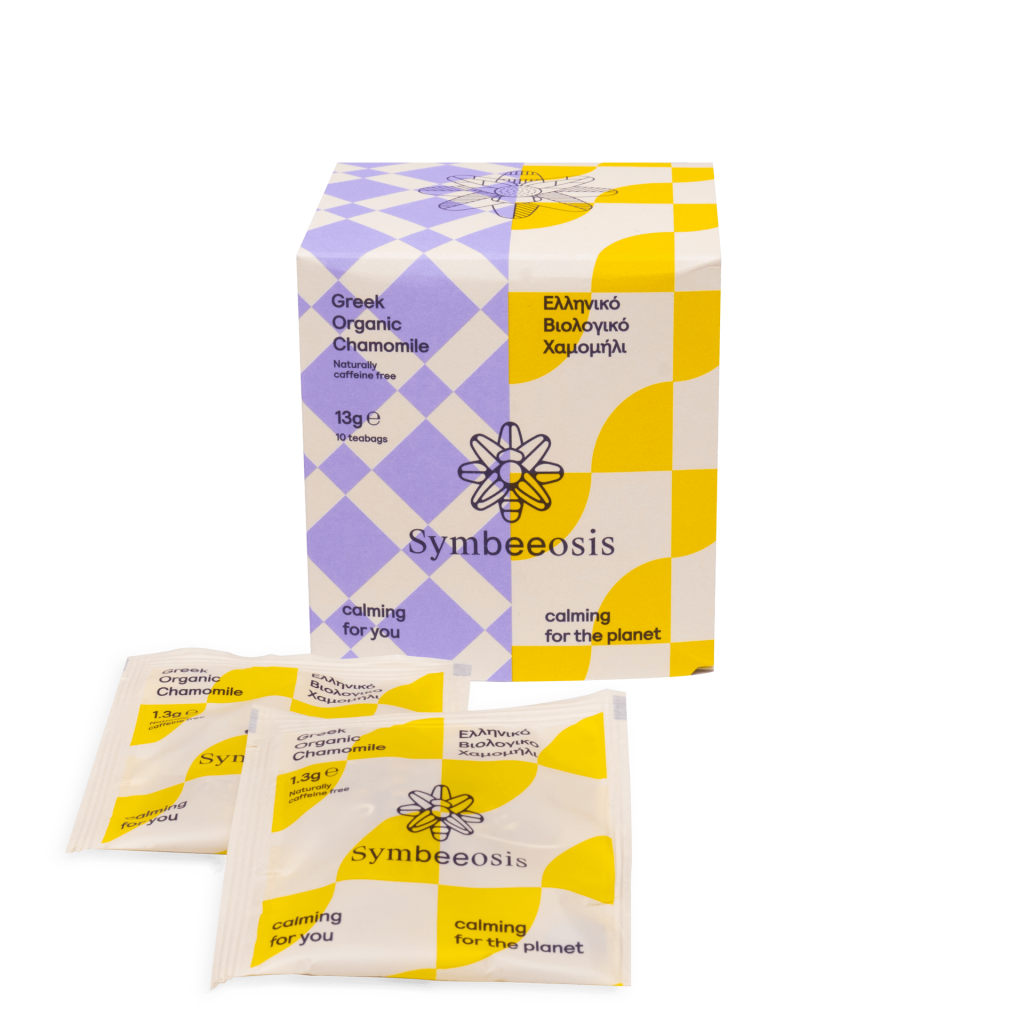 Chamomile is a short herbaceous, aromatic plant. It is known throughout the world for its many beneficial properties, including gastrointestinal, cold and mental stress reduction benefits. In fact, the infusion of its flowers has already been officially recognized by the European Medicines Agency as a traditional herbal medicine for its beneficial effects on colds, gastrointestinal disorders, and the treatment of inflammation. Its name in Greek (χαμομηλιού) comes from the characteristic apple scent it gives off in the spring when it blooms.
Ingredients
10 pyramids of 1.3 grams containing a blend of organic chamomile (Matricaria chamomilla) enhanced with organic dry chamomile extract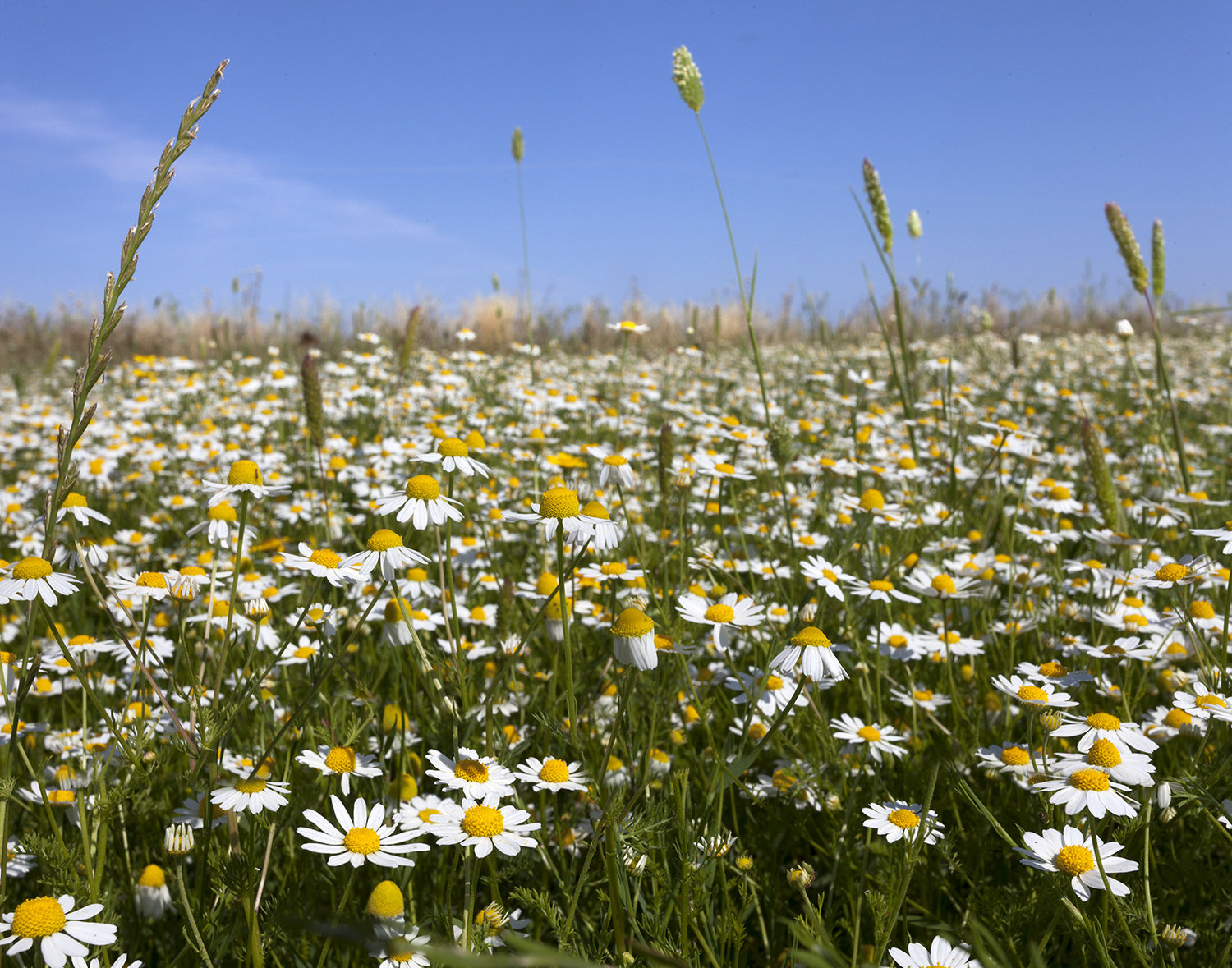 Symbeeosis Origins
Thessaly
Our chamomile comes from the Thessalian plain, near the river Pinios. It is cultivated with the most modern organic practices by a cooperating producer with absolute respect for the environment. The soil of the region offers ideal conditions. We cultivate it with care and attention, and it rewards us with chamomile of excellent quality, with all the special characteristics that make it so unique.

Hot beverage
Use just enough water to fill your cup. Take care of the environment and do not exceed 90 degrees. Immerse the pyramid in boiling water for 3-5 minutes or as long as you wish. It is best to cover the mug to maximize the flavours and active ingredients of the beverage. Then remove the pyramid and add Symbeeosis Honey or another natural sweetener if desired.

Cold drink
Prepare as for the hot drink with half the amount of water and top off with cold water or ice cubes.
Cold brew
Leave the 3 pyramids in a 750ml jug of cold water in the fridge for 24 hours and enjoy all the flavours of this unique brewing method.
Enjoy your beverage hot or cold and be filled with wellness in the most natural and healthy way.
Good for the planet
PLA (polylactic acid)
Symbeeosis Pyramids for Tea & Herbs are biodegradable and made with PLA (polylactic acid), a fiber derived from corn starch. It biodegrades naturally in the soil or in the water without emitting any harmful substances, leaving a zero environmental footprint.
Paper Packaging
Symbeeosis Organic Chamomile is also available in recycled paper packaging containing 10 portioned pyramids.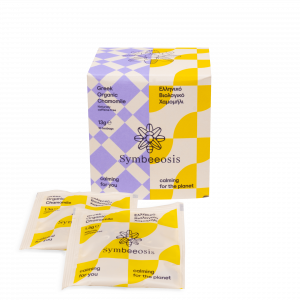 Greek Organic Chamomile 10pcs
6,80 €
40g
Symbeeosis Greek Organic Chamomile infusion is the daily drink that will soothe your body and mind.
Out of stock
Symbeeosis Greek Organic Chamomile infusion is the daily drink that will soothe your body and mind. It is a beneficial herb infusion that also helps with stomach upset, soothes cold symptoms and provides peace of mind. For even greater potency, the blend is enhanced with the active dry extract of chamomile.