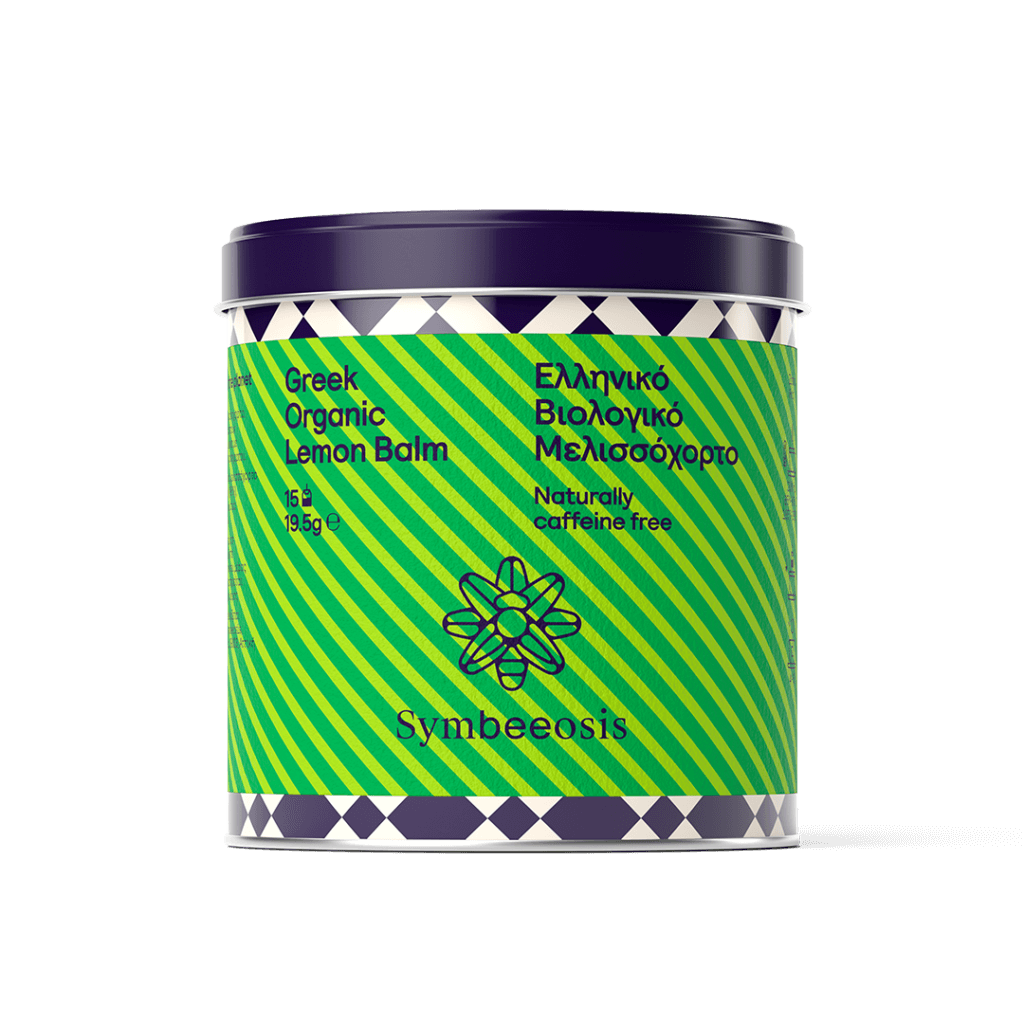 Lemon balm is a perennial herbaceous aromatic plant. Its name, of ancient Greek origin, is attributed to the preference of bees for its flowers. An herb traditionally known for its anxiolytic properties, lemon balm is known to improve mood. It also relieves mild gastrointestinal discomfort. In fact, the European Medicines Agency officially considers With its mood-lifting and calming properties, it is ideal for any time of day.meadowsweet decoction and essential oil to be a herbal medicine for the above traditional uses.This is due to its antispasmodic properties.
For even more effectiveness, the blend is enhanced with the active dry extract of lemon balm.
Ingredients
15 pyramids of 1.3 grams with a blend of organic Melissa officinalis enhanced with organic dry extract of Melissa.
Symbeeosis Origins
Aitoloakarnania
Our lemon balm is cultivated ( in Aitoloakarnania) with the most modern organic practices and with respect for the environment. The soil of the region offers ideal conditions. We cultivate it with care and attention, and we are rewarded with excellent quality lemon balm with all the special properties that make it so unique. With its mood- lifting and calming properties, it is ideal for any time of day.
Good for the planet
PLA (polylactic acid)
Symbeeosis Pyramids for Tea & Herbs are biodegradable and made with PLA (polylactic acid), a fiber derived from corn starch. It biodegrades naturally in the soil or in the water without emitting any harmful substances, leaving a zero environmental footprint.
Tinplate
The box is made of tinplate and is plastic free. It can be easily reused or recycled.

Hot beverage
Use just enough water to fill your cup. Take care of the environment and do not exceed 90 degrees. Immerse the pyramid in boiling water for 3-5 minutes or as long as you wish. It is best to cover the mug to maximize the flavors and active ingredients of the beverage. Then remove the pyramid and add Symbeeosis Honey or another natural sweetener if desired.

Cold beverage
Prepare like the hot drink with half the amount of water and top off with cold water or ice cubes.
Cold Brew
Leave the 3 pyramids in a 750ml jug of cold water in the fridge for 24 hours and enjoy all the flavors of this unique brewing method.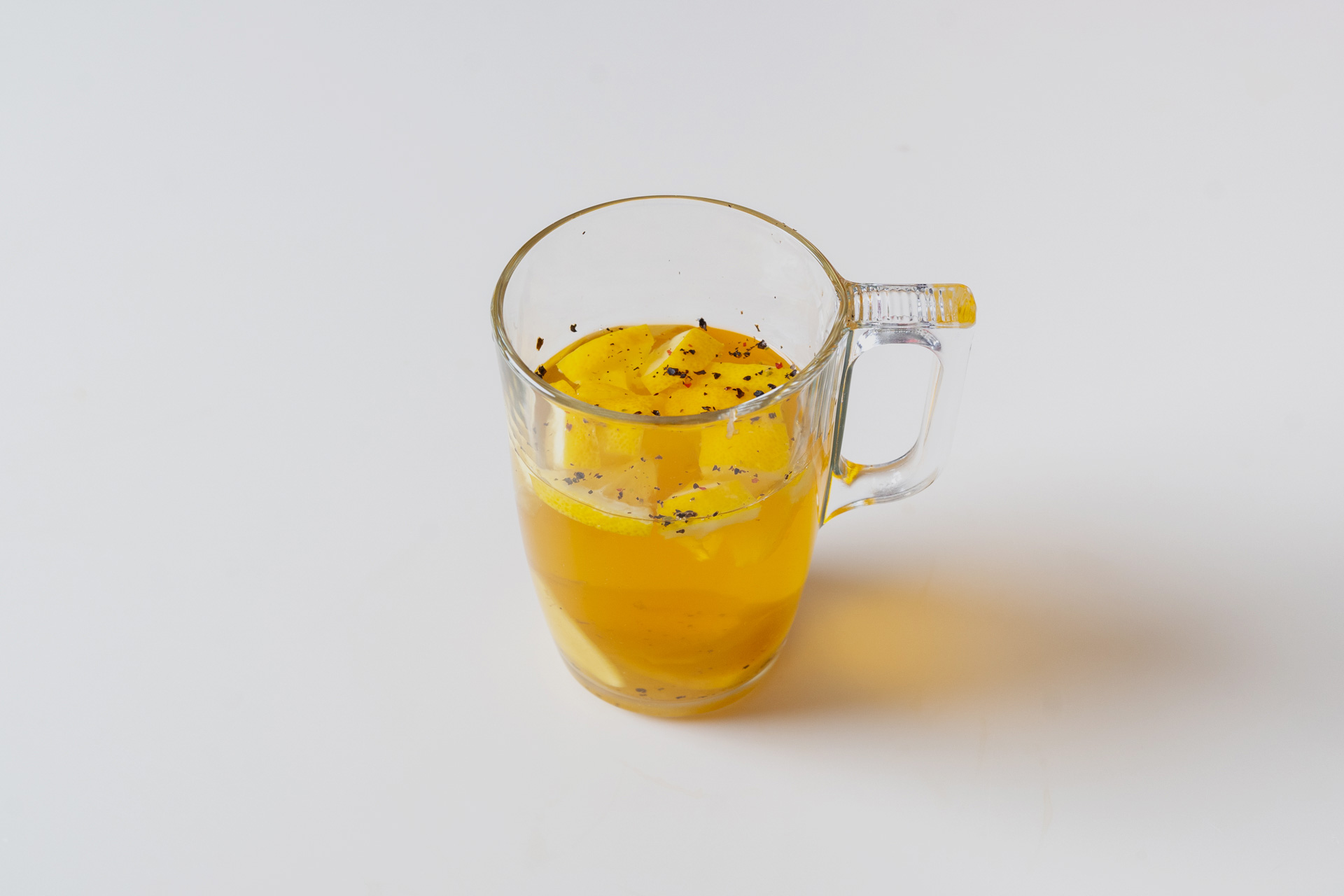 Chilled Relaxing Beverage
Lemon balm benefits both the body and the mind. Combined with ginger and lemon, it becomes a delicious treat at the end of a tiring day.
Ingredients – for 1 glass
1 Greek Organic Lemon Balm pyramid, fresh ginger slices, fresh lemon slices, freshly ground pepper
Method
In half a cup of hot water, add 1 Greek Organic Lemon Balm pyramid and the fresh ginger slices. Steep the pyramid for 10 minutes, preferably with the cup covered. Then, remove the pyramid and add cold water. Serve in a glass over ice, with fresh lemon slices and freshly ground pepper.
DIY ideas
Use our metal container as a flowerpot to grow lemon balm at home and use it to add flavor to your cooking.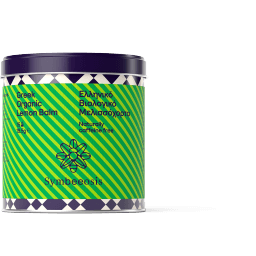 Greek Organic Lemon Balm
9,80 €
30g
Symbeeosis Lemon Balm infusion will give you euphoria as it is beneficial in the fight against stress. Traditionally known for its anti-anxiety properties, it improves mood, gives vitality during the day and can provide a pleasant and restful sleep at night. It is naturally caffeine-free, has a citrus and fresh herbal fragrance, and is ideal for any time of day as it improves mood and also provides calm.