In order to take care of your weight and your health, you need a good balance of macronutrients in your meals. Proteins are like bricks for your body and it is important for you to ensure an adequate intake of these (although we must not exceed them either if we do not want to overload the liver and kidneys). This breakfast contains everything your body needs: high-quality protein, complex carbohydrates, and good fats.
But before starting your breakfast, recharge your batteries with a Organic Herbal Vitality elixir. With this simple step you will be providing your body with a good dose of vitamin C, Ginseng and other fantastic ingredients that help your well-being.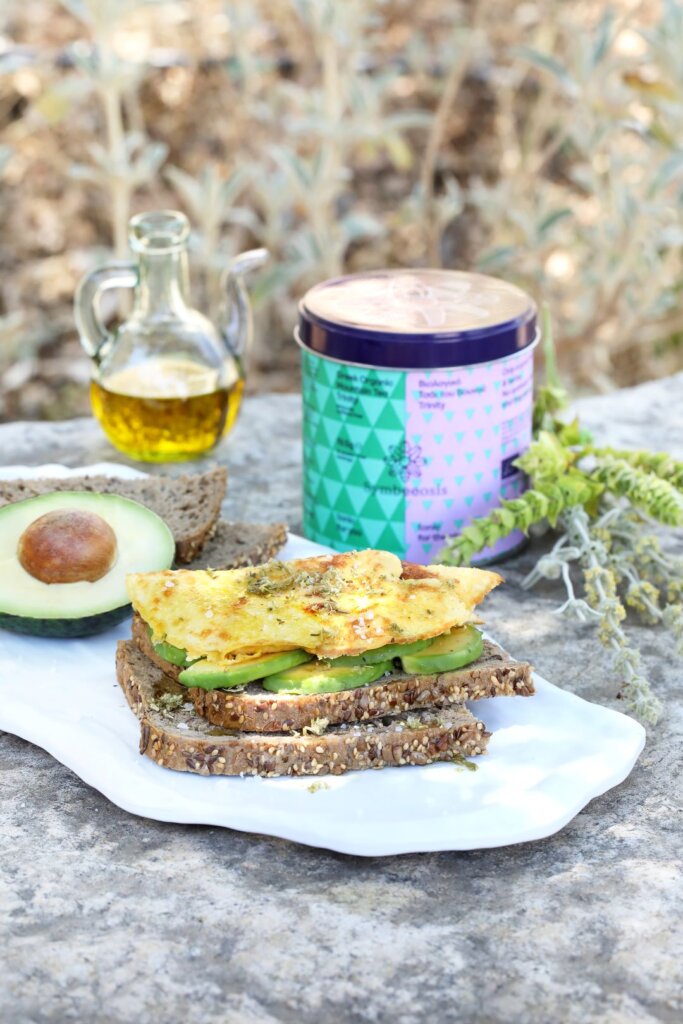 Now it's time for breakfast!
– Put a little bit of extra virgin olive oil in a frying pan
– Add in a bowl the white of two organic eggs and one yolk, a pinch of salt. Beat them, pour over the hot pan and prepare an omelet or scrambled eggs, depending on your preference.
– Put the omelette or scrambled eggs on a slice of wholemeal toast with seeds.
– Cut some slices of avocado and place them on the eggs.
– Open a bag of Greek Organic Mountain Tea Trinity and sprinkle a few leaves on the toast.
– Add a pinch of sea salt and a splash of extra virgin olive oil.