Sale!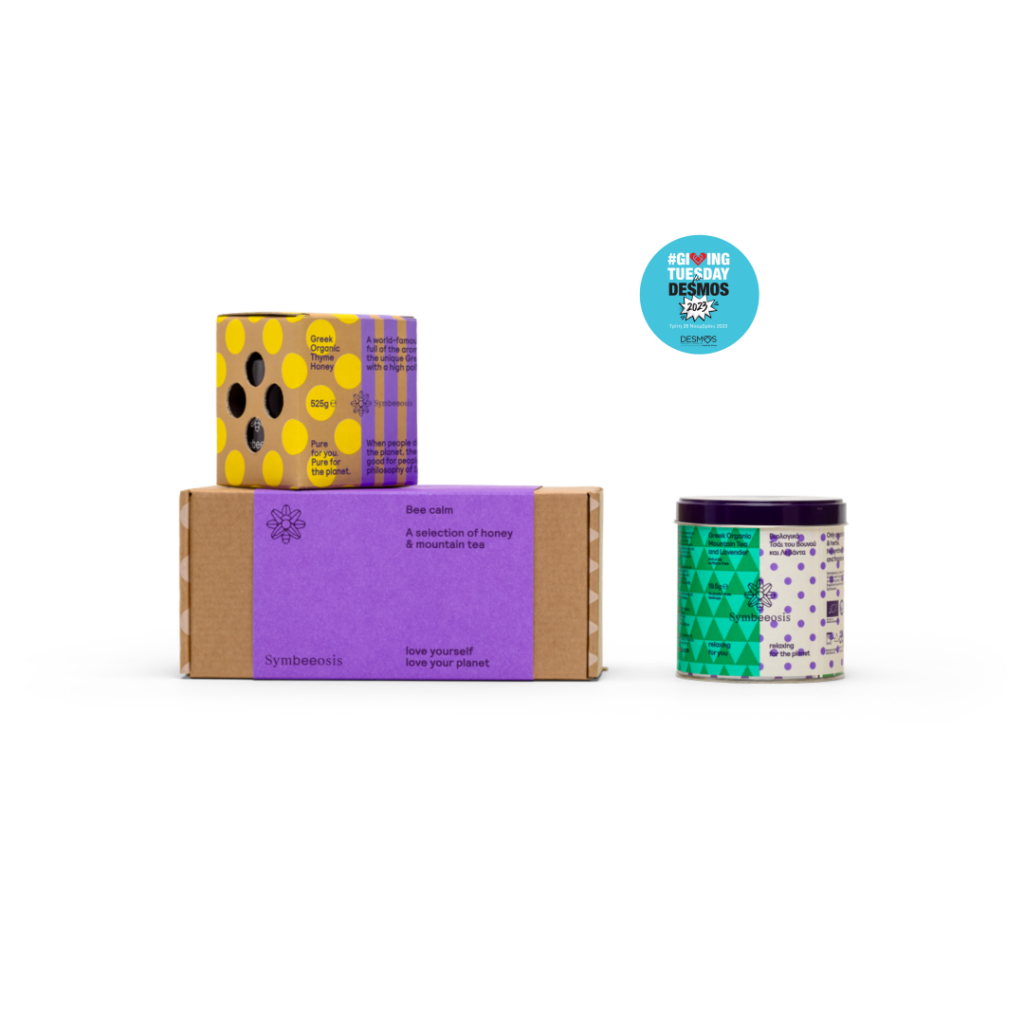 Content
Symbeeosis Organic Mountain Tea with Lavender will help you relax, calm down and sleep. It also has antioxidant and detoxifying properties and is enhanced with dry mountain tea extract for even more potency. It is naturally caffeine free.
Organic thyme honey is a superfood with unique benefits for the body. It has a high content of thyme pollen grains and valuable ingredients such as polyphenols and phenolic acids, with a recognized antioxidant action and the ability to stimulate the immune system.
Good for the planet
PLA (polylactic acid)
Symbeeosis Pyramids for Tea & Herbs are biodegradable and made with PLA (polylactic acid), a fiber derived from corn starch. It biodegrades naturally in soil or water without emitting any pollutants, leaving a zero environmental footprint.
Tinplate
The packaging box is made from tinplate and contains no plastic. It is easy to reuse or recycle.
FSC certified paper
Paper honey box FSC certified paper ensuring that it comes from responsibly managed forests, controlled sources, recycled materials, or a combination of the above. Can be used as a storage box, and of course can be recycled in the special bin.
Glass
Honey's jar made of glass that allow easy removal of the label. It can be recycled or reused as containers to store herbs, seeds and nuts, or as a pencil box.
Bee Calm
943g
Relax enjoying a warm cup of Organic Mountain Tea and Lavender with a spoonful of Symbeeosis Organic Thyme Honey.