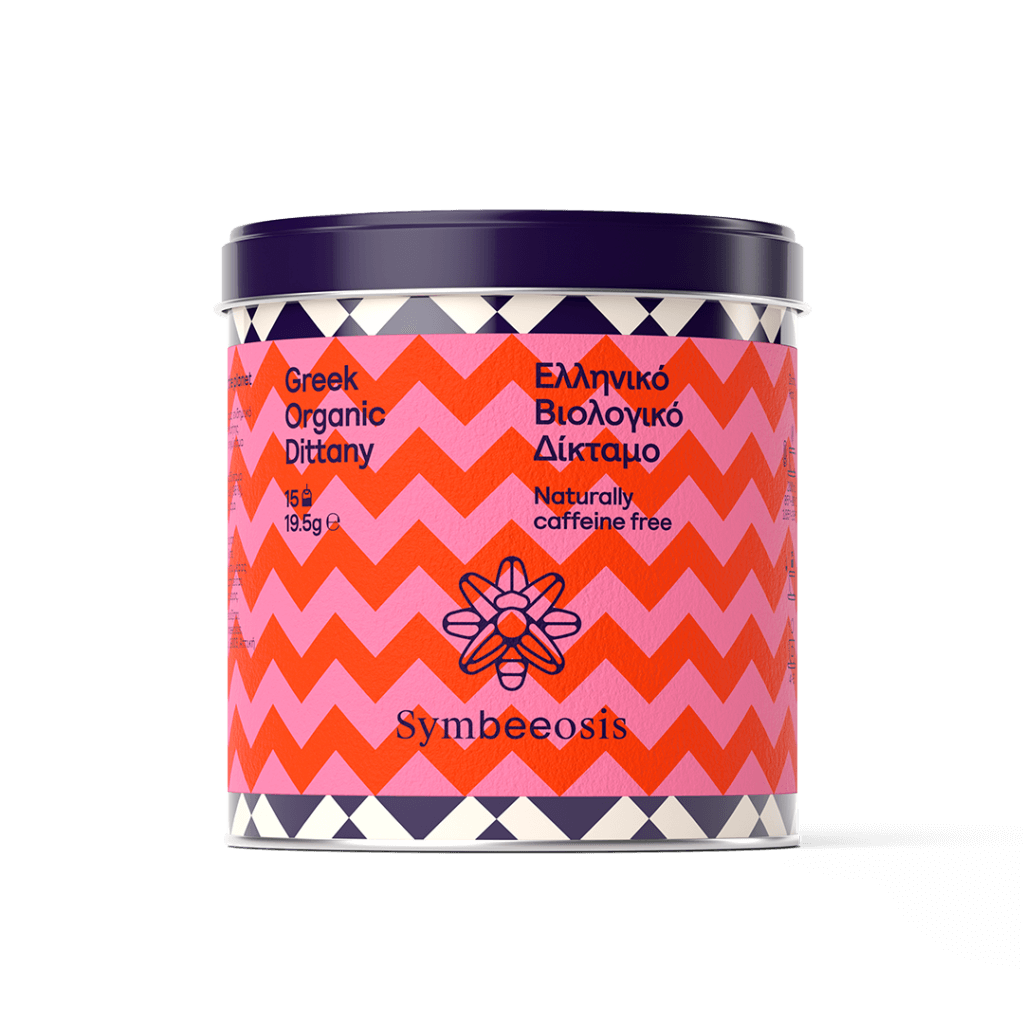 Dittany, an endemic aromatic plant of Crete, grows wild on the cliffs of the island. Popular since ancient times, identified in popular myths with all aspects of life, it is known by many names that also reveal its medicinal properties, such as Stomachwort. It has a long history in medicine as a digestive aid, a soothing remedy for upset stomachs, and a remedy for colds and pains. It has been a daily delight of Cretans for centuries and is an integral part of the Cretan diet, scientifically recognized for its nutritional value and contribution to well-being and longevity. The European Medicines Agency recognizes Dittany as a traditional herbal medicine for coughs and mild gastrointestinal problems. For even greater potency, the blend is fortified with the active dry extract of dittany.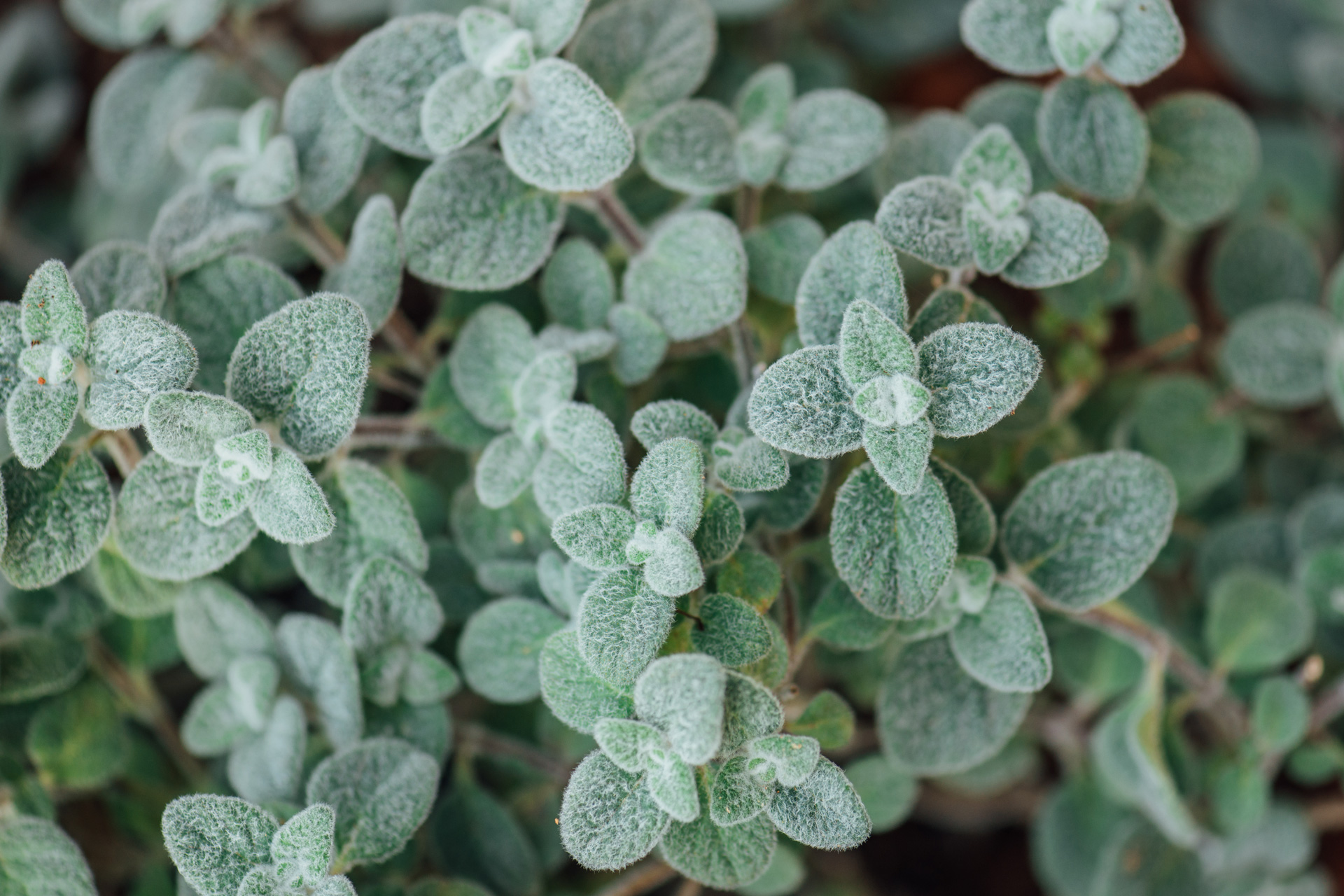 Symbeeosis Origins
Crete
Our Dittany is cultivated in southern Crete at an altitude of 400 m. The genetic material of the cultivated plants comes from wild populations, thus contributing to the conservation of this endangered species.
Good for the planet
PLA (polylactic acid)
Symbeeosis Pyramids for Tea & Herbs are biodegradable and made with PLA (polylactic acid), a fiber derived from corn starch. It biodegrades naturally in the soil or in the water without emitting any harmful substances, leaving a zero environmental footprint.
Tinplate
The box is made of tinplate and is plastic free. It can be easily reused or recycled.

Hot beverage
Use just enough water to fill your cup. Take care of the environment and do not exceed 90 degrees. Immerse the pyramid in boiling water for 3-5 minutes or as long as you wish. It is best to cover the mug to maximize the flavors and active ingredients of the beverage. Then remove the pyramid and add Symbeeosis Honey or another natural sweetener if desired.

Cold beverage
Prepare like the hot drink with half the amount of water and top off with cold water or ice cubes.
Cold Brew
Leave the 3 pyramids in a 750ml jug of cold water in the fridge for 24 hours and enjoy all the flavors of this unique brewing method.
Tip: To make your beverage stronger, use less water per pyramid. To make it lighter, use more.
Dittany summer drink.
A new gastronomical idea was created to make the historic use of dittany better known and to combine its aromas with citrus fruits, for an invigorating summer drink.
Ingredients – for 1 pitcher (750ml)
3 Greek Organic Dittany pyramids, 4-5 mountain tea flowers, 5 orange slices, 2 tsp honey (optional)
Method
In a pitcher, add 3 glasses of water, 3 Greek Organic Dittany pyramids, and the mountain tea flowers. Keep covered in the refrigerator for 24 to 48 hours. Before serving, remove the pyramids from the pitcher. Serve your chilled drink in a glass over ice and add the orange slices.
Tip: If you would like to add Symbeeosis honey to your beverage, dissolve the honey in a little tepid water and then add it to the pitcher with the pyramids.
DIY ideas
Use the metal container as a flowerpot to grow chamomile at home – a fun activity you can share with the kids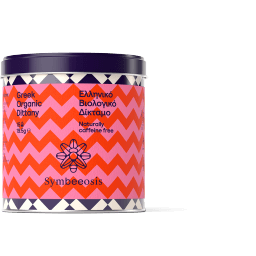 Greek Organic Dittany
9,80 €
30g
Τhe Symbeeosis Dittany infusion from Crete is a soothing infusion, which has beneficial properties in the digestive system and helps to relieve colds. For even greater potency, the mixture is enhanced with active dry Dittany extract. It is naturally caffeine free and has a slightly spicy aroma and taste.